In 30 school communities across Chicagoland, from 132nd Street in Hegewisch to just outside the Evanston border, CIS of Chicago embeds a master's level team member to provide tailored, one-on-one support to students. In seven of these school communities, a CIS of Chicago intern assisted in delivering services last year. And with great effect.
CIS's school-based team supported more than 800 students in 2020-21, and interns contributed to this resounding impact. Some ran groups focused on building social-emotional learning strategies, some built meaningful relationships with students in one-on-one meetings, and some became active members of their school's Behavioral Health Teams.
Collectively, CIS interns contributed around 270 hours of individualized support and 148 hours of targeted program support. And they did this work during a challenging year, where students and school communities were adapting to learning remotely.
Each intern brought a unique perspective and skillset to the schools they were embedded in, coming from institutions across the city, including DePaul, UIC, the Erikson Institute, and the School of the Art Institute. They all gained experience using CIS's proven model of Integrated Student Supports.
Our team asked the interns (and their supervisors) what aspect of the year-long experience was most meaningful for them. Here were some of their responses.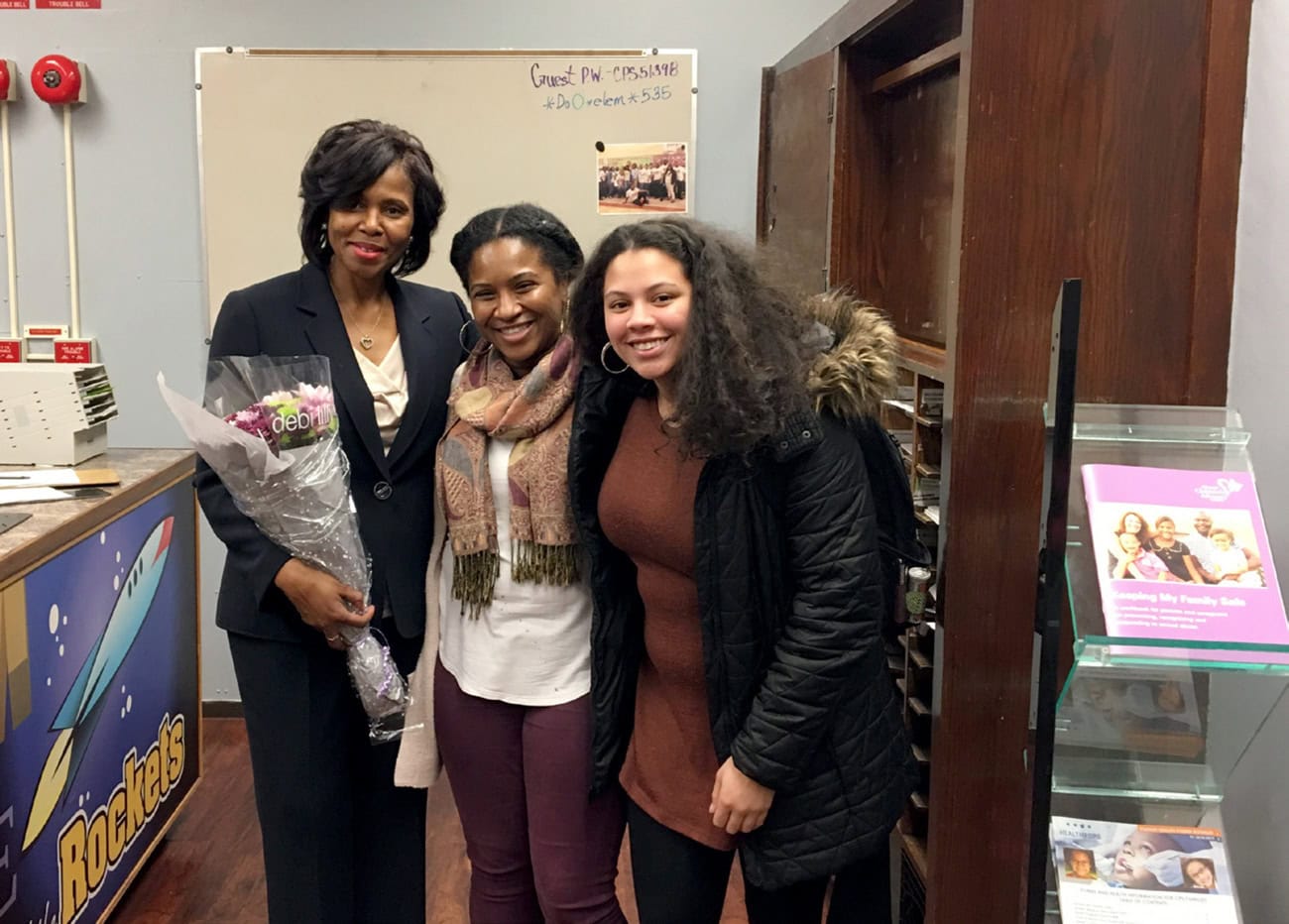 Leading Group Discussion and Building a Sense of Community
"My intern, Emily, ran a group called Mind Over Mather for female-identifying students," said Stephanie Estrada, a CIS Senior Student Supports Manager at Mather High School. This group was open to all grade levels and focused on building students' self-esteem and their ability to be comfortable in their own skin. "The students enjoyed the group," Stephanie said, "and learned a lot about themselves and each other. They even asked for the group to continue during the summer months."
Emily also took part in Mather's Behavioral Health Team (BHT) and discussed ways to support Mather students during remote learning. "Some of the moments that make my work as an intern so special are my interactions with students and the BHT," Emily said.
Reaching Students Where They're At
"My intern, Spencer, was able to lead two groups, one he created completely on his own," said Juanita Herrera, a CIS Student Supports Manager at Saucedo Elementary School. Spencer is a sports fan and formed a group specifically with a sports-driven, social-emotional learning theme. He even connected a community partner to the group. "Spencer also built a caseload of 10 students and was able to reach two students who were resistant to services at first and failing their classes. By the end of the year, they started showing up – and passing their classes," Juanita said.
Collaborating with Colleagues
Roniquee, a CIS intern who was based at Doolittle Elementary, said there were many moments that brought her joy during the experience. She led breakout groups for the kindergarten class, created social-emotional learning lessons for Pre-K, and guided students through exercises and movement breaks. She also collaborated with Senior Student Supports Manager Mimi Macbeth, watched how she interacted with students, and gained insight into practices she could integrate in her work.
Imparting Coping Skills in a Year of High Stress
"My intern, Alex, built meaningful relationships with his caseload of students," said Student Supports Manager Razz Fullard. "He taught his students everything from stress management to coping skills they could incorporate, not only at school but also in their daily lives." Razz said Alex also grew in his ability to organize and multitask. One first grader said, "My favorite thing about working with Mr. Clark is he's nice, and he sometimes read's a book to us, and he asks us what our favorite color is, and he helps people calm down." An eighth grader that Alex worked with said, "The thing I like about working with him is that during lunchtime, he keeps my mind off the boredom."
According to Field Supervisor Paul Fagen, CIS of Chicago uses a "teach one, show one, do one" approach with interns. Interns undergo intensive training in August and September on CIS's model and programs. Then, they sit in with their school-based supervisors to observe groupwork and individual meetings. Next, they spend time co-leading sessions, and finally, interns have the opportunity to lead. Student Supports Managers hold weekly supervision with interns, and Paul provides monthly supervision to ensure that interns have the supports they need to succeed in their roles and are gaining a wide range of experiences.
This approach has been beneficial for both the interns and CIS of Chicago as an organization. "We know that interns train with us to gain meaningful experiences providing supportive services," Paul said. "They want to learn how schools can be the setting to provide SEL skills training, grief and loss supports, and other clinical services that students need. And their work not only provides them with a solid experiential foundation as graduate students, but it also furthers the CIS of Chicago vision to make sure every Chicago Public Schools student graduates."
From Intern to Employee
In 2019, Liz Keo was a master's student at the Erikson Institute, pursuing a degree in Social Work. She was interested in supporting youth and families but also serving her community in an impactful way. Seeking an internship experience for her capstone year, Liz connected with CIS of Chicago. The internship gave Liz the opportunity to support students at Doolittle Elementary, and with the guidance of Senior Student Supports Manager Mimi Macbeth, Liz gained direct experience in her field.
She learned how to build and sustain student groups, build relationships with school staff as part of the Behavioral Health Team, and work to gain buy-in from parents. Most importantly, Liz contributed to the impact that CIS had in the lives of students. When a full-time position opened up after Liz graduated, she applied and got the job. Liz gained experience in both the elementary and high school setting during remote learning. This fall, she's looking forward to serving Cardenas Elementary as their CIS Student Supports Manager.