Al G. Ward Spirit of Giving Award
Each year, Communities In Schools of Chicago presents the Spirit of Giving Award to both a community partner and a school partner who consistently go above and beyond to positively impact the lives of Chicago public-school students.
The Spirit of Giving Award honors Alfred G. Ward, one of our founding board directors, who spent 15 years of his life championing the cause of the city's students. In 2020, the Spirit of Giving Award was presented to: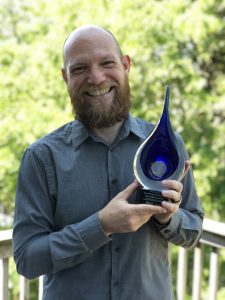 For 12 years, the Smart Museum of Art, based at the University of Chicago, has provided a range of art appreciation and art-making opportunities to students across the city. The Smart Museum is a reliable and consistent partner who has grown their work year over year. According to Jason Pallas, Manager of Community Engagement and Arts Learning, working with CIS of Chicago has helped the museum increase its reach and capacity to serve more students and schools. Jason represented the Smart Museum at the 2020 Site Coordinator Forum, engaging participants in a fun social-emotional learning activity involving Play-Doh, and Smart Museum staff consistently attend NAVIGATE trainings.
In addition, the Smart Museum is committed to making a wide variety of opportunities available to CIS of Chicago partner schools. They provide student-driven tours, discussions, and experiences and have also started residency programs at some CIS of Chicago intensive partner schools. In the 2019-20 school year, they developed a dual tour program, where students would see part of an exhibit at the Smart Museum and then the other part at Wrightwood 659. The Smart Museum's innovation, consistently strong programming, and commitment to serving students make them a deserving recipient of this year's award.
Melania Esparza and Nadia Miranda, Sidney Sawyer Elementary School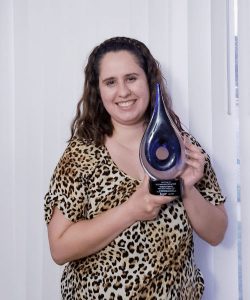 This dynamic duo has served as Site Coordinators, liaising with CIS of Chicago, for the past five years. They are passionate about serving students and connecting needed support programs in areas like the arts, college/career readiness, and behavioral health and wellness. Since their school's population is so large, it is sometimes difficult to have every class in a particular grade have the same experience, but Melania and Nadia collaborate with CIS of Chicago to identify a partner – or multiple partners – to meet the needs of all students.
Melania and Nadia also engage students, staff, and parents regarding programming. They provide surveys throughout the year to determine priorities and often meet with CIS of Chicago prior to the beginning of the school year to start planning and scheduling. They have built strong relationships with multiple partners who are willing to come back year after year to provide programming.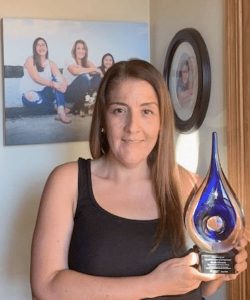 Melania and Nadia keep open communication with CIS of Chicago about partner/program feedback and have a consistent presence at CIS of Chicago annual events. In the spring, they offered Sidney Sawyer Elementary School as the location for CIS' Southwest Meetup.