Communities In Schools of Chicago builds brighter futures for our city's young people. When they succeed, our whole city benefits.
CIS of Chicago's programs surround Chicago's under-served youth with a community of support, expanding their opportunities and removing barriers to their future success.
And we have proven impact helping students succeed in school and graduate from high school. Both are crucial steppingstones to success in life. This year, we are partnering with 238 Chicago Public Schools, and our work will positively impact more than 78,000 students.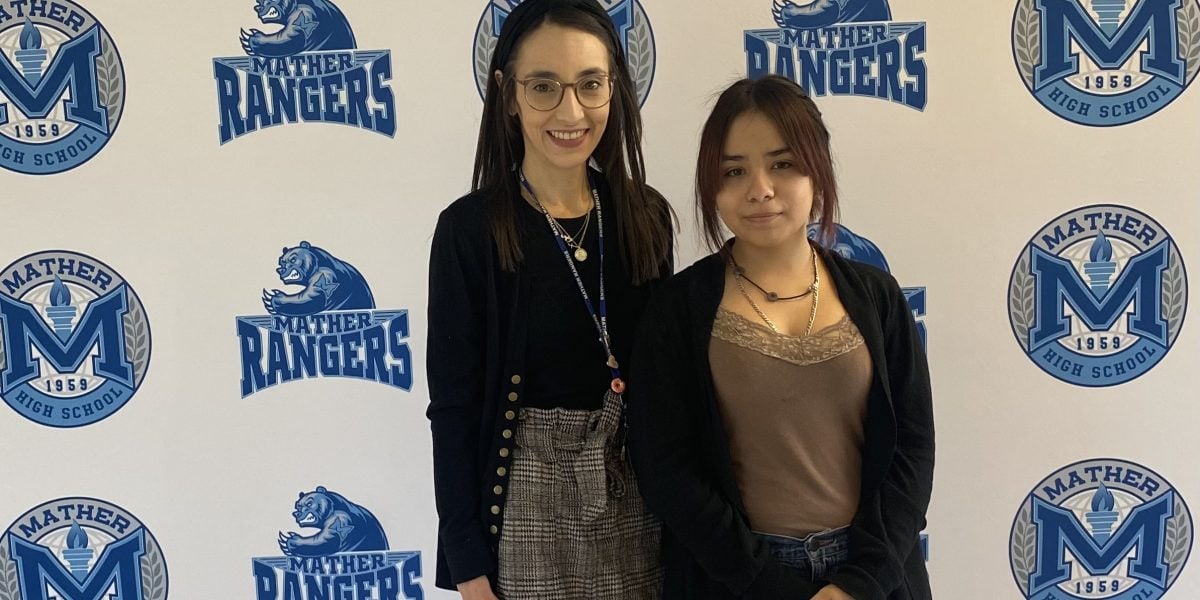 Our mission

is to surround students with a community of support, empowering them to stay in school and achieve in life.
Our organization accomplishes these goals through two core programs.
links our 238 school partners with a range of no-cost programs in academic support; arts and culture; college and career readiness; counseling and supportive guidance; health and wellness; and parent and family engagement, provided by a strong network of community partners.
embeds a master's level professional in 38 of the 238 school communities to provide supportive guidance, goal-setting, and other interventions to targeted students who are off-track in their attendance, behavior, and grades. That staff member also connects the school with a range of support programming.
Our vision

is to ensure that every public-school student in Chicago graduates from high school prepared to succeed.
It's not enough that we or our partners do something; we want to make sure we do what works. Outcomes are our primary metric. Reflection, assessment, and adjustment are integral components of our work.
We believe in the power of relationships. We strive to build a real sense of connection among students, as well as our staff, our Board of Directors, our donors, and our school and community partners. Ultimately, strong relationships build strong communities.
We believe in each person's inherent potential. Many Chicago students face complex issues like poverty and community violence that impact their learning. We are doing our part to help each child we serve to overcome those obstacles and have a fair chance in life to succeed.
At CIS of Chicago, we strive to be principled with our decision-making and our actions. Honesty, accountability, and dependability are non-negotiables for us. They are keystones to doing good work – and to building trust within our organization and among our partners.
Our commitment to diversity, equity, and inclusion
In January 2020, CIS of Chicago launched a staff-driven Diversity, Equity, Inclusion + Culture Committee to promote a diverse, equitable, and inclusive environment that takes both proactive and responsive measures to meet the needs of staff, stakeholders, and the community.
The work of the committee is designed to advance practices across staffing levels and roles within the organization. The outcomes of the DEI+C committee will be continuously implemented and revisited to enhance our services, strengthen our partner and community relationships, impact staff retention, and ultimately, improve students' outcomes.
DEI+C Committee Objectives
Provide ongoing formal and informal education on diversity, equity, and inclusion based on organizational and programmatic need.
Investigate organizational strengths in diversity, equity, and inclusion and identify areas for growth, informed by best practices.
Continuously inform the adaptation and integration of diversity, equity, and inclusion language and definitions for organizational and programmatic practices.
Identify and operationalize diversity, equity, inclusion, and culture norms for CIS of Chicago.
In 1988, Communities In Schools began an affiliate in Chicago to help children become more successful in school and in life by connecting community-based organizations, hospitals, and universities with schools.
Our formalized Partnership Program began in the mid-1990s, linking community-based support programming to schools and students in need.
And our Intensive Program was first piloted at one school site during the 2009-10 academic year. The number of Intensive Program sites increased to 30 in the 2020-21 academic year.
Most notably, CIS of Chicago has substantially increased the number of students served annually since our organization's inception over 30 years ago. In the mid-1990s, CIS of Chicago reached roughly 12,000 young people annually, and in the 2022-23 school year, we reached nearly 69,500 students.