Recognizing Students' Tenacity
Each spring, Communities In Schools of Chicago recognizes hard-working students who don't normally get attention for school success. These students may have struggled with their attendance, behavior, or grades, but with the help of a dedicated CIS of Chicago Student Supports Manager and other caring adults at their school, they persevered to meet their goals.
Since 2014, CIS of Chicago has presented 175 students with a Tenacity Award. Students receive a gift card, a certificate of achievement, and a personalized celebration at their school. Past winners have purchased a laptop, a bicycle to get to and from an after-school job, and new clothing for school.
As important as the cash award, the recognition for students who dug in, stayed hopeful, and progressed on their goals is equally valued.
This Year's Tenacity Award Winners
In 2023, the Carnahan Family Tenacity Awards were presented to:
Jade: Acero – Brighton Park Elementary School 
Adamaris: Acero – Rufino Tamayo Elementary School 
Ana: Distinctive Schools: Art In Motion 
Janney: Lázaro Cárdenas Elementary School 
Jamilla: Catalyst Circle Rock Charter School 
Andrea: Chávez Multicultural Academic Center 
Mya: CICS Prairie Elementary School 
Maya: CICS Ralph Ellison High School 
Daniela: CICS West Belden Elementary School 
Kalah: Michele Clark Academic Prep Magnet High School 
Ronnell: Henry Clay Elementary School 
Lydia: Darwin Elementary School 
Micah: John F. Eberhart Elementary School 
Ivan: Frank W. Gunsaulus Scholastic Academy 
Melody: Stephen K. Hayt Elementary School 
Christopher: Helen M. Hefferan Elementary School 
Edwin: Benito Juarez Community Academy 
Steve: John L. Marsh Elementary School 
Shantell: Stephen T. Mather High School 
Joziah: James Monroe Elementary School 
Marlon: William P. Nixon Elementary School 
Mariana: Noble Schools – DRW College Prep 
Tahmyus: Phoenix STEM Military Academy 
Kamila: Pilsen Community Academy 
Gregory: A. Philip Randolph Elementary School 
Miley: Maria Saucedo Scholastic Academy 
Michelle: Jacqueline B. Vaughn Occupational High School 
Gianna: George Washington High School 
Akyah: Daniel Webster Elementary School 
Michael: Oliver S. Westcott Elementary School 
MEET A FEW OF THE STUDENT WINNERS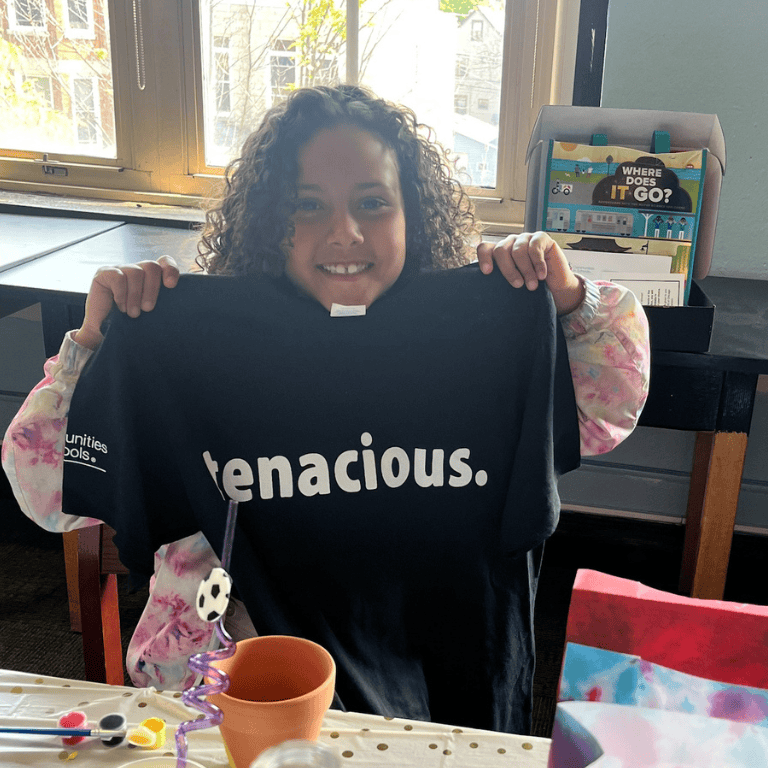 Lydia, a third grader, is bright and determined. She enjoys art, soccer, and playing games. With the help of Student Supports Manager Sophia, Lydia has made tremendous growth this year in her social-emotional learning skills and in her self-esteem. Despite big changes in her life, Lydia continues to persevere and tries her best every single day, Sophia said.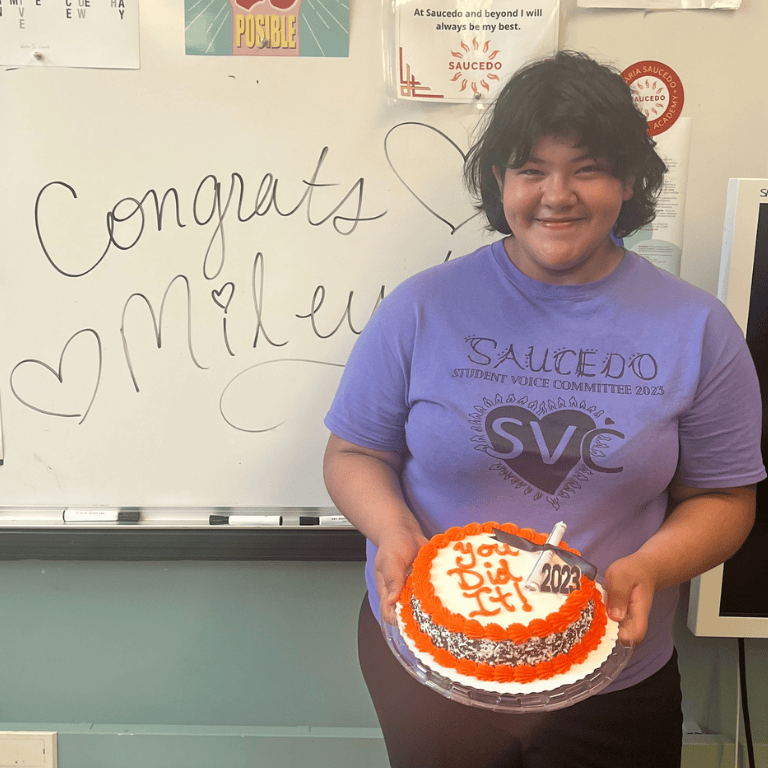 Miley started her eighth-grade year as a new student at Saucedo and at times struggled with the adjustment. Miley joined Student Supports Manager Juanita's Rising Suns group and cooking club. With Juanita's support, Miley made progress on her goals.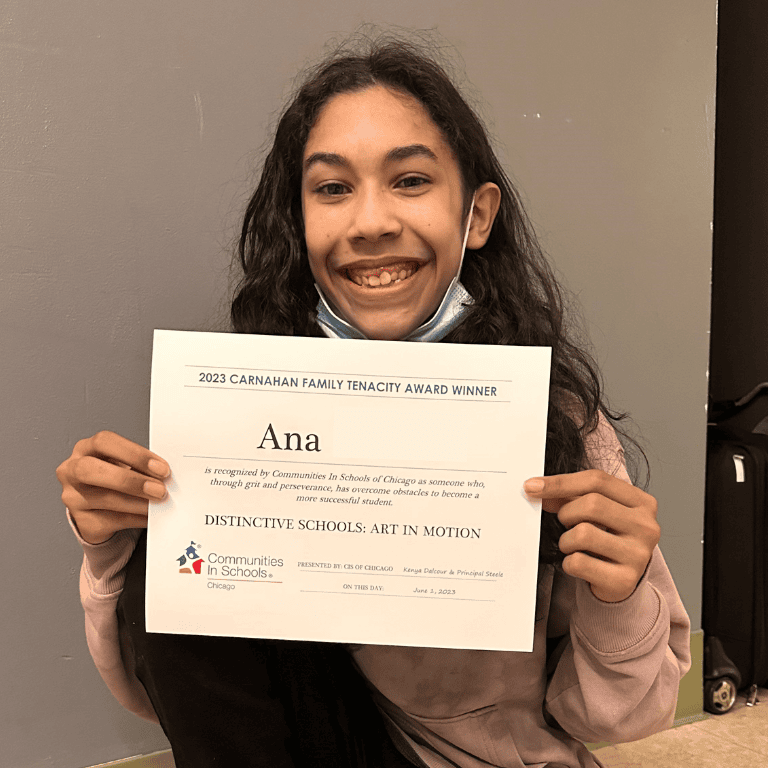 Ana is an amazing creative scholar who values community, art, and expressing yourself openly. With the help of Student Supports Manager Kenya, Ana has stepped more into her own light, she's created and maintained positive and meaningful friendships, and she's advocated for herself as needed. Ana and Kenya both enjoy creating art together.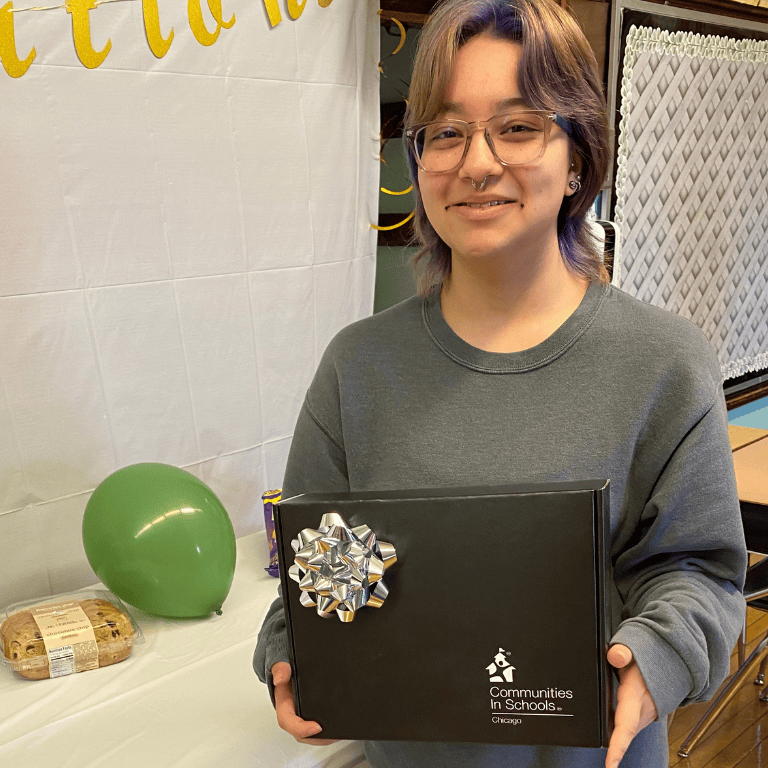 Eighth grader Micah joined two groups led by the CIS Student Supports Manager at his school, Jeanette — a wellness group and a stress management squad. Through Jeanette's support, Micah has grown in his confidence. "I feel very happy that I am being awarded for the hard work I put in bettering myself and my habits," Micah said.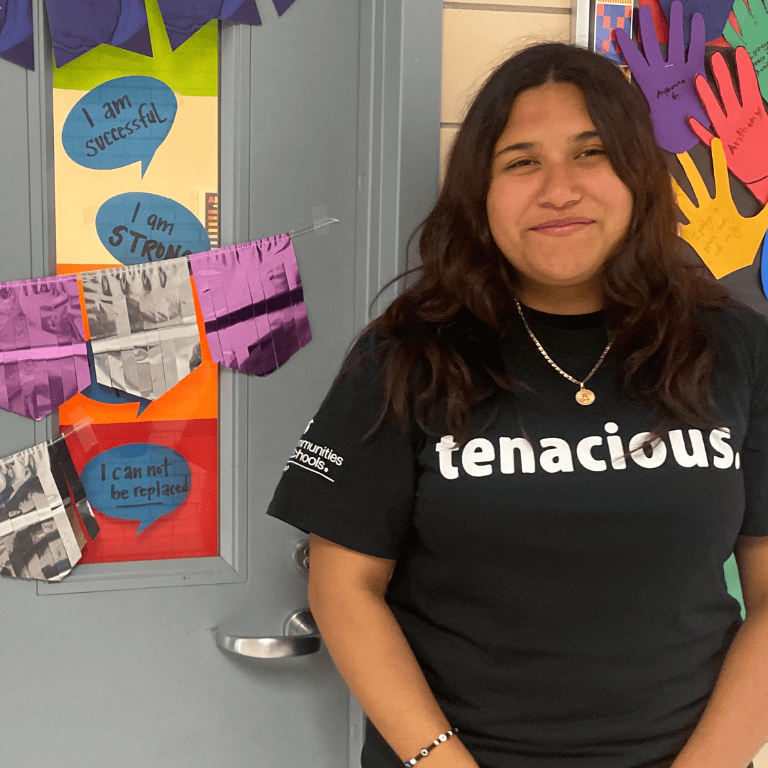 Shantell began her high school career experiencing some hardships at home. With extra support from Student Supports Manager Stephanie, Shantell gained coping skills and strategies for academic success. Now a junior, Shantell has raised her attendance and grades, and she's a leader on the cross country, flag football, and softball teams.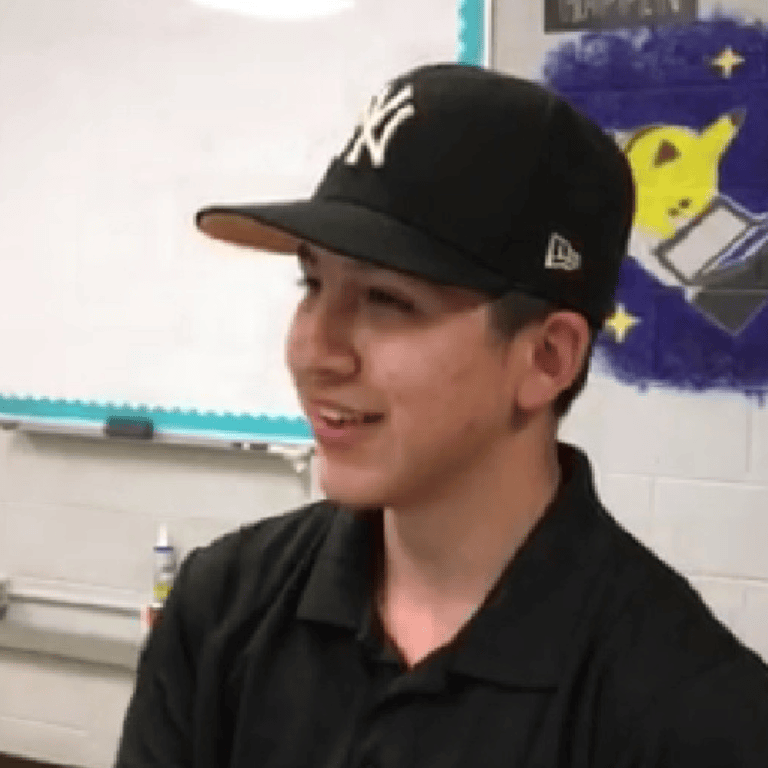 With the support of Freshmen Rising Coordinator Brian, Edwin gained skills to develop strong academic and attendance goals, he learned tools to manage stress and create positive relationships, and he developed leadership skills. He became a leader in his Freshmen Rising group.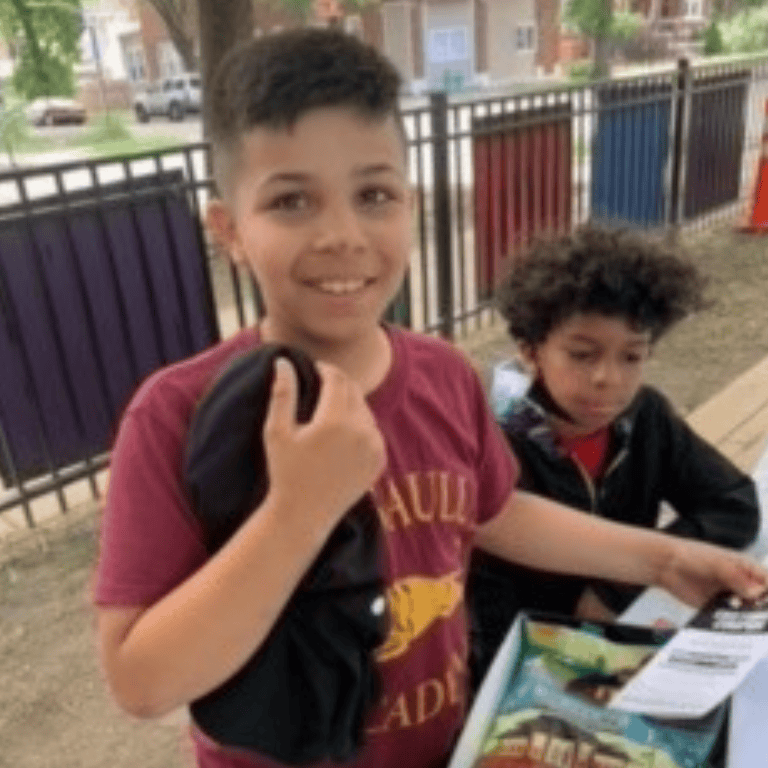 Fourth grader Ivan began the year with little to no motivation. With help from Student Supports Manager Lali, Ivan learned to let adults know when he doesn't understand something, advocate for his needs, and rely on others for emotional support.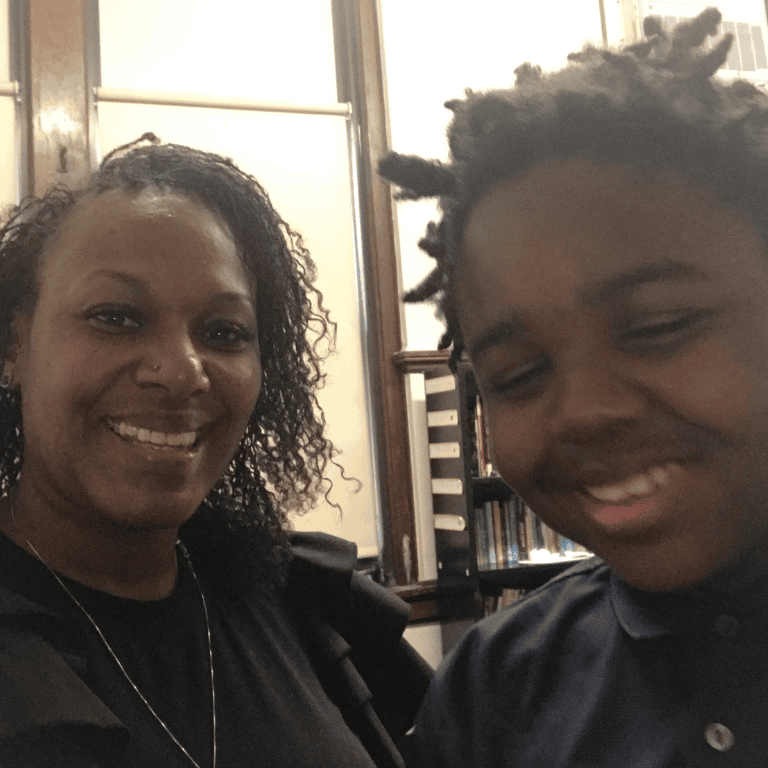 Initially, Ronnell didn't feel like he could trust adults to give him a chance to succeed. That all shifted when Ronnell started meeting with Student Supports Manager Chavara. She worked with him to understand his strong emotions and provided him with the tools to help regulate those emotions. Ronnell's attendance and grades have improved.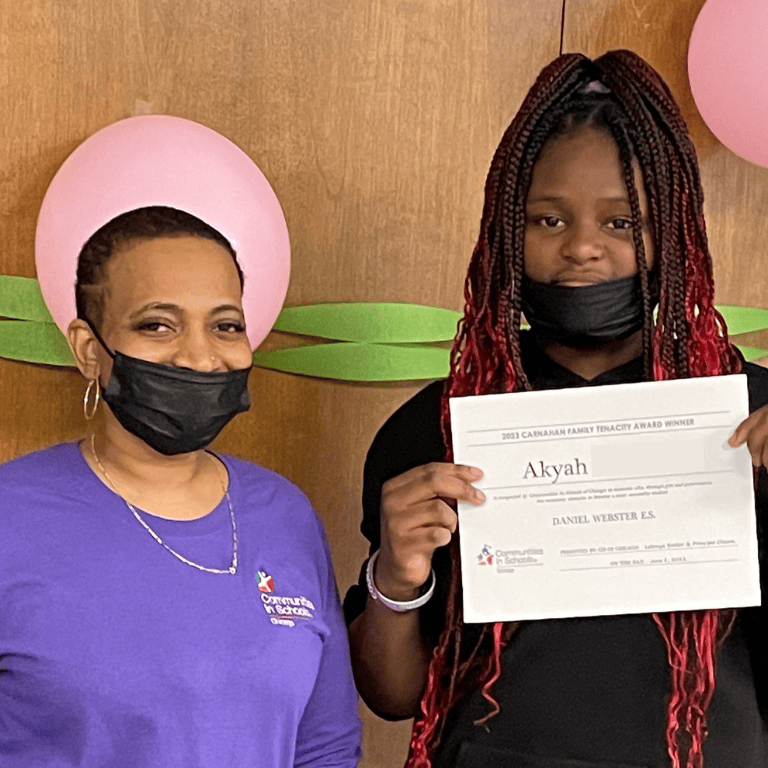 Akyah is graduating this year from her elementary school with big dreams for her future. She is a leader in her class and a role model for other students. But Akyah has had a challenging few years. Akyah connected with the Student Supports Manager at her school, and with their help, she gained strategies to keep her social and emotional wellness strong.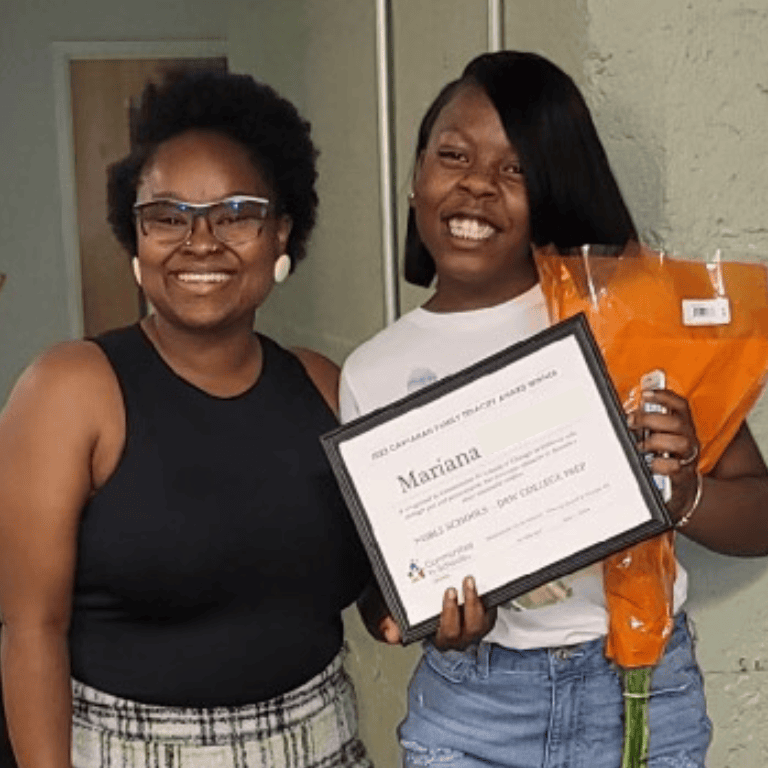 An eleventh grader, Mariana enjoys fashion, hanging out with friends, and watching a good TV show. She's had a difficult few years, though. When she started meeting with Student Supports Manager Diamond, she wanted to make a change. Diamond provided consistent, one-on-one support for Mariana and is so proud of the progress she has made.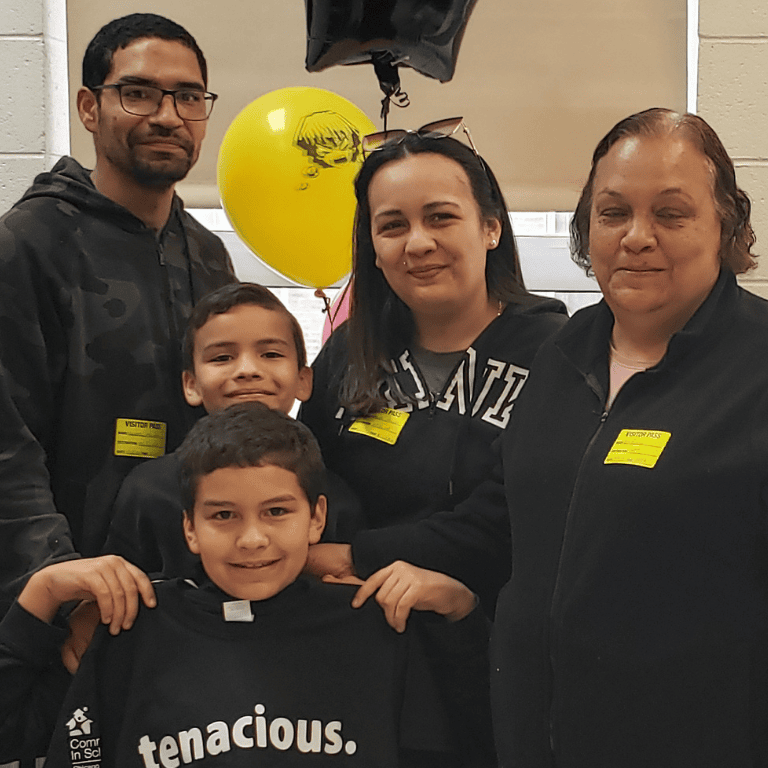 Joziah, a fourth grader, started meeting with Student Supports Manager Elvia because he wanted to improve his behavior. Elvia worked with Joziah to help him name his emotions and make different choices when he felt angry. Joziah has grown in his ability to communicate with his peers and in his ability to advocate for himself and others.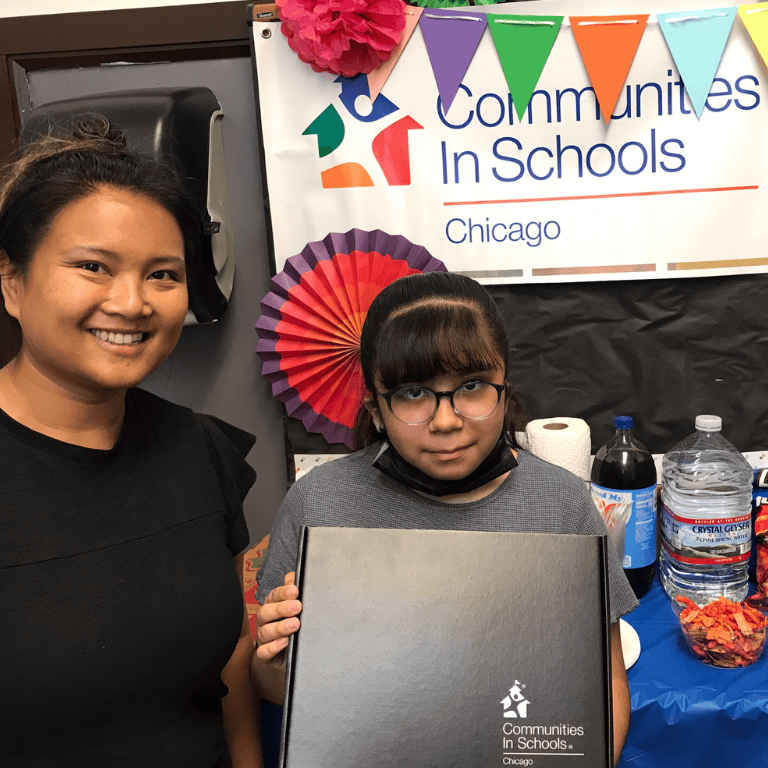 Janney started working with Student Supports Manager Liz last school year. She had a tough time transitioning back to in-person learning, and she needed extra supports. Liz used creative strategies, like board games and writing exercises, to help fourth-grader Janney process her emotions and problem-solve. Janney's confidence has grown.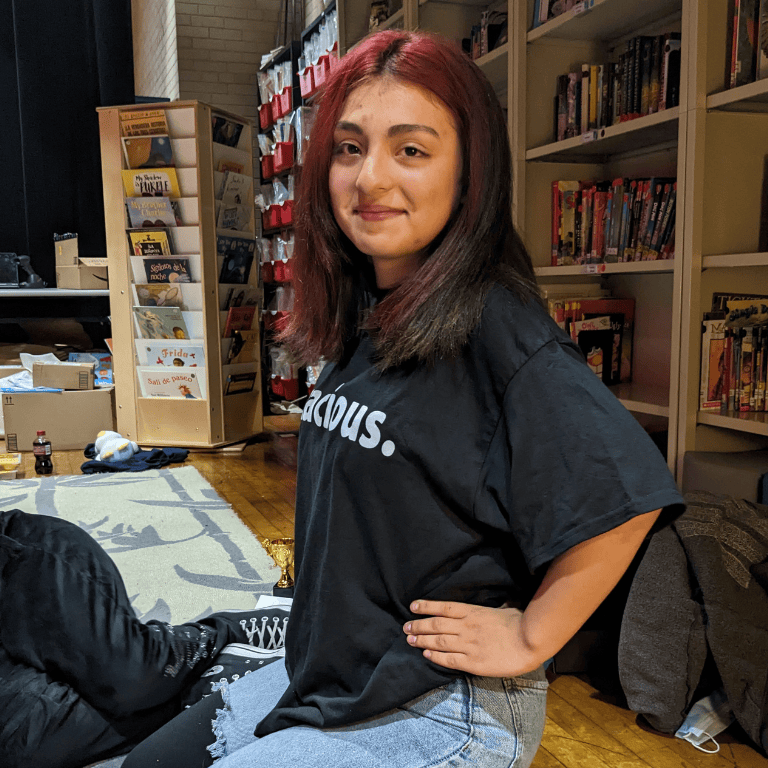 Adamaris, a seventh grader, enjoys doing hair and makeup, going to the park, and expressing herself through writing. At the beginning of the year, though, Adamaris was withdrawn. After developing a strong relationship with Student Supports Manager Bernadette, Adamaris has built her confidence and her connection to Tamayo's school community.
We are inspired by the stories of our tenacious students, and so are our media partners. Check out some of the past coverage of the Tenacity Awards at the links below.
In 2022, Rob Elgas of ABC-7 interviewed Tenacity Award winner Jocelyn, along with her mother Rosa and her CIS Student Supports Manager Juanita. Jocelyn shared the progress she's made with Juanita's help, and Mrs. Ventura shared what Juanita's support has meant for the entire family. Watch here.


In 2020, Bernie Tafoya of WBBM Newsradio interviewed Field Supervisor Paul Fagen and one of the honorees, Victorious, about what it means to win this award. "I think it was an amazing step in my life 'cause I wasn't expecting it," Victorious said. "I was surprised." Listen here.


In 2019, Sarah Karp of WBEZ Chicago Public Radio reported on the Tenacity Awards and the story of Roselyn, our recipient at Saucedo Elementary. Read here.