Our Board of Directors and leadership team work together to ensure that Communities In Schools of Chicago cements its position as the most wide-ranging nonprofit empowering Chicago's public-school students to graduate from high school prepared for success.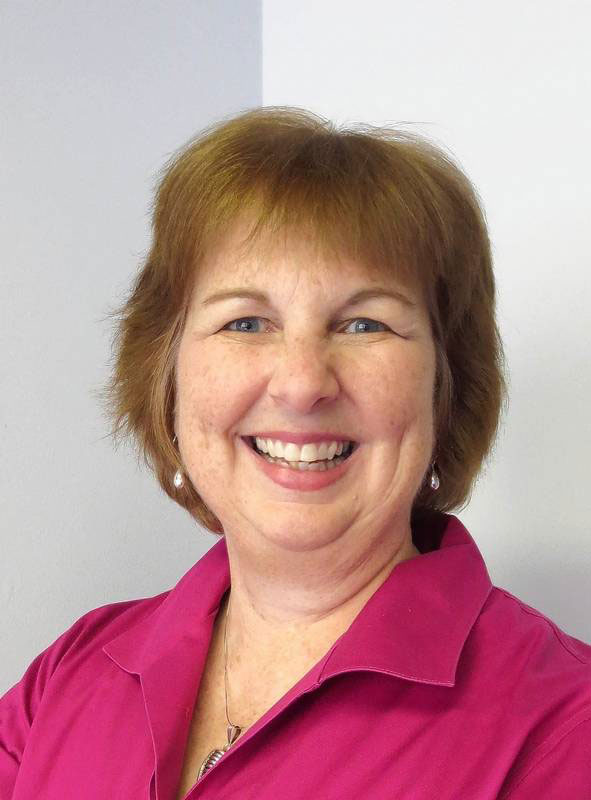 Since 2001, Jane has served as the Chief Executive Officer of CIS of Chicago, guiding the organization in developing strategies and tactics to create sustainable partnerships with schools and community organizations.
She is responsible for raising and managing our annual budget, as well as managing the CIS team of professionals who build relationships with Chicago Public Schools and community organizations, both key partners for our organization. Jane also works with the Board of Directors to develop and implement long-range organizational goals and fundraising strategies.
Overall, Jane sets our organizational vision for identifying, connecting, and sustaining high-quality and much-needed services in schools to create better futures for Chicago's public-school students.
Jane has a strong background in nonprofit management, previously serving as Senior Vice President at Common Cause, a DC-based nonpartisan grassroots organization dedicated to building a strong democracy. She is a graduate of Princeton University.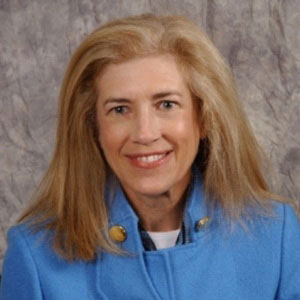 Barbara was named Board Chair in 2018. She is a Partner at Phoenix Strategic Advisors LLC, a marketing strategy consultancy that helps businesses accelerate profitable growth through an insight-driven understanding of consumers/customers, brands, and category dynamics.
With experience leading Marketing Services for SC Johnson & Son, serving as the VP of Global Advertising Resources for Kraft Foods, working in a senior leadership role at global ad agency DDB, and teaching as an adjunct professor at Northwestern University's Kellogg School of Management, Barbara brings depth and breadth to addressing business challenges.
Barbara serves on the Advisory Board of Gold Eagle Company, a leader in the auto aftermarket industry, on the Marketing Committee for Lurie Children's, and as Co-Chair for the Leadership Council of Civic Consulting Alliance.
Barbara has an MBA from Loyola University Chicago and a BA from Drake University in Des Moines, Iowa, where she served on the Board of Trustees for nine years.
| Name | Company / Organization |
| --- | --- |
| Dr. Sherron J. Bibbie | Retired, Chicago Public Schools |
| Craig A. Bondy | GTCR LLC |
| Mark Brady | William Blair & Company LLC |
| Michelle Brown | United Airlines |
| Jodi J. Caro | Ulta Beauty |
| Robert P. Conlon | Walker Wilcox Matousek LLP |
| Barbara M. Ford | Board Chairman | Ford Partners, LLC |
| Brian W. Good | Wicker Park Ventures |
| John M. Greening | Northwestern University |
| Jonathan Guryan | Northwestern University |
| Ryan D. Harris | Kirkland & Ellis LLP |
| John M. Hawn | Retired, YUM! Brands, Inc. |
| Torrence L. Hinton | WEC Energy Group Inc. |
| Alain LeCoque | Colliers International Group Inc. |
| Bradley H. Meyers | Board Treasurer | Grosvenor Capital Management, L.P. |
| Brian Moncrief | Board Secretary | Ares Management Corporation |
| Scott G. Pasquini | Madison Dearborn Partners LLC |
| Valli Perera | Retired Partner, Deloitte |
| David M. Schuppan | Vistria Group |
| Jim Welch | Board Vice Chairman | Nexgen Packaging LLC |
The Leadership Council at CIS of Chicago builds our organization's presence as a leader in Chicago's nonprofit sector and supports brand-building activities and resource needs. The Leadership Council also provides feedback on how to position CIS of Chicago with companies, foundations, and community groups to help us reach our annual goals.
| Name | Company / Organization |
| --- | --- |
| Craig A. Bondy* | Chair | GTCR LLC |
| Ellen Carnahan | Machrie Enterprises LLC |
| Lan Nguyen Chaplin, Ph.D. | University of Illinois at Chicago |
| Janel Daley | Secure-24 |
| Alex Feld | The Pritzker Organization |
| Ryan Harris* | Kirkland & Ellis LLP |
| Alain LeCoque* | Colliers International Group Inc. |
| Brian Moncrief* | Ares Management Corporation |
| Jim Parsons | Brinson Foundation |
| Jim Welch* | Nexgen Packaging LLC |
*CIS of Chicago Board of Directors