The threat of coronavirus, or COVID-19, has impacted the health and wellness, economic security, and social norms of individuals around the globe. With schools shut down and many businesses closed, students and parents are navigating the new norm of studying and working from home.
Many parents and caregivers, now charged with the responsibility of making sure their students continue learning at home, need guidance on how to carry out this new role effectively. Dr. Judith Allen, Chief Operating Officer of Communities In Schools of Chicago, shared her tips with Cisco Cotto of WBBM Newsradio.
"Consistency and continuity is the most important aspect for creating structure for kids, now that they're home all day with their parents," Dr. Allen said.
She suggested that parents and family members:
Create consistency by sticking with a daily routine, a list of tasks that need to get done throughout the day. Although this differentiates between younger students and older students, a routine includes establishing a time they get out of bed in the morning and developing a structure of what the day will look like.
Display the schedule on something that everyone can see and follow, like a white board or even a piece of paper. For younger students, set expectations for activities and times; for older students, give them the flexibility to accomplish the tasks at their own pace during the day.
Don't feel the need to stick to the same schedule your students would experience at school. You want school to be school and home to be home, so throw in chores or creative activities.
Include time for socialization! "Socialization is a big key to students' success in school," Dr. Allen said. It's important that they find times for breaks. Social distancing is not social isolation. Time with family — and Facetiming with friends — is key.
Lean on your network. Communities In Schools of Chicago values the socialization piece when it comes to a child's wellness, and we lean on our community partners heavily so that students can find a balance between work and play. In this time of social distancing, there are great resources online and forums for parents to engage in to provide students with educationally, socially, and emotionally enriching content.
Practice patience and understanding. Many of us are not used to spending this many hours with our family members in a day. Make sure that everyone in the household understands that each person plays an important role. The family is a team and in this together for the long haul.
Tell students about the situation without scaring them. Our anxiety is contagious, and students can hear the news and hear adults talking about the news. But parents can frame the current situation in a way that doesn't heighten their anxiety. For instance, saying, "I'm so glad you're here. I get to learn new things," or "let's work on this together," helps honor students' feelings about the situation without creating panic.
To hear a full recording of the WBBM Newsradio interview, visit the Noon Business Hour recording from March 18, 2020, and navigate to the 7:22 timestamp.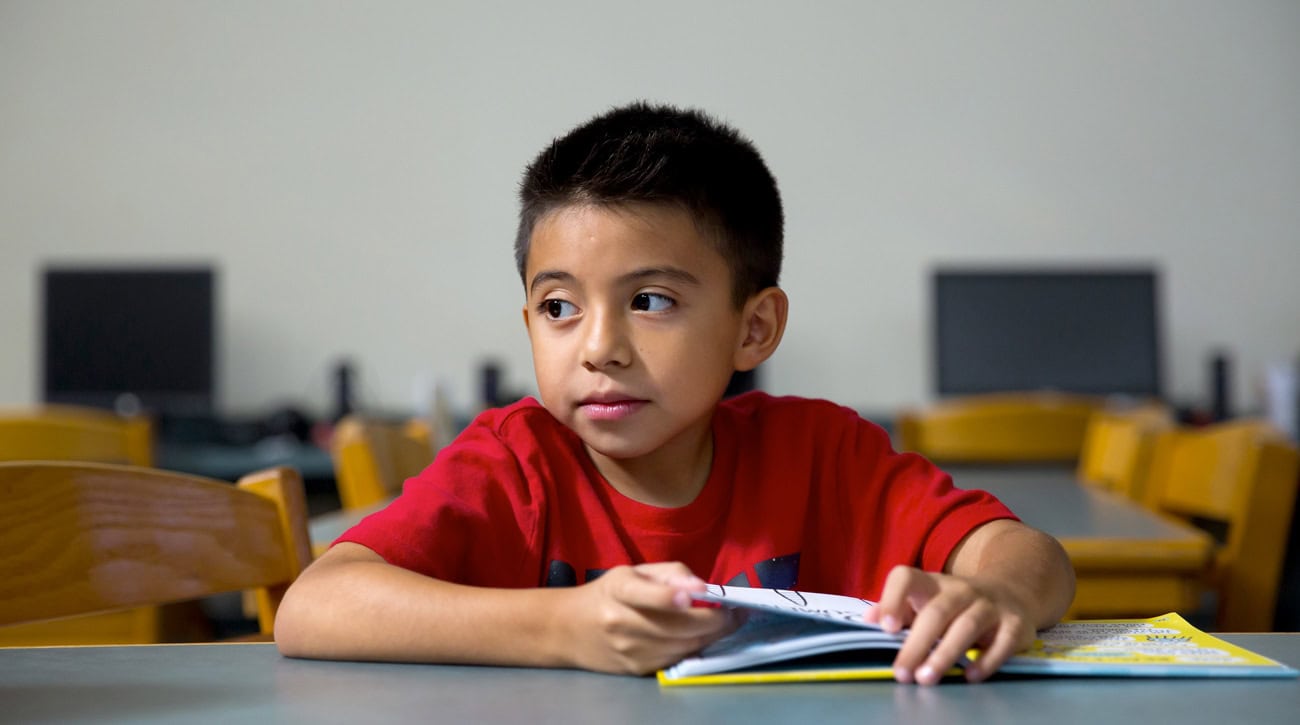 Dr. Judith Allen is the Chief Operating Officer of Communities In Schools (CIS) of Chicago. In her role as COO, she leads all talent development and systems management processes for the organization's growing team, which in 2018–19 helped over 70,000 Chicago Public School students succeed inside and outside the classroom.
Judith was formerly President and CEO of CIS of Chicago's sister affiliate in Dallas, where she spent 16 years growing the organization to individually serve 7,000 children. Judith was born in the Chicagoland area, and went on to spend 15 years in New York City. She began her career with child protection / reunification services. She later joined law enforcement, leading mental hygiene teams supporting dual diagnosed adults with active criminal offenses / warrants.
Judith holds a doctorate in psychology from New York University and has extensive background in clinical child development, crisis de-escalation, family dynamics, and servicing high-risk environments with needy children and families. In addition to consulting and private practice, Dr. Allen has presented TED talks on Youth Resiliency, and provides community and corporate education trainings in Mental Health First Aid, CPR / BLS / Triage, intrapersonal skill development, Unconscious Bias, as well as mid-management supervision and coaching. Judith is a single mother of one; her son is a third-year Naval Cadet at Texas A&M University.