More than two years since the start of the pandemic, and headlines still cover the breadth of issues that young people face: the effects of prolonged isolation and stress, grief over losing loved ones to the virus, the economy's strain on families, and more. But there are less overt challenges that today's students are grappling with, like simply readjusting to being back at school, in community with others.
To address the impact of these challenges, CIS of Chicago's team of Student Supports Managers are helping students build connection with their peers by leading small groups that reflect students' interests.
Across the city, in neighborhoods like Bronzeville, Edgewater, and Back of the Yards, Student Supports Managers are running Art Xpress groups, where students use art to express their feelings. And in neighborhoods like North Lawndale and Little Village, Student Supports Managers are running groups for students in the same grade level, to help them re-learn social and emotional skills that are critical for their learning and development.
This year, Student Supports Managers are leaning into groups that excite students, spark their passions, reflect their unique identities, and help them see school as a welcoming place. Here are a few examples of groups that Student Supports Managers are leading this academic year.
Songwriting Group, South Side
Student Supports Manager Kenya serves students at an arts-focused school in South Chicago. After one student mentioned having her own YouTube channel where she raps and sings her own lyrics, Kenya got the idea to create a group centered around songwriting. She connected with the Lynx Project, a nonprofit program that walks students through the process of creating their own poetry and music, and she launched the group for ninth and tenth graders.
The songwriting group meets every Wednesday and allows students to explore their emotions – and build social-emotional learning skills – through music. During the first session, the students listened to the lyrics of Tupac Shakur's "Dear Mama." They explored their experiences with family and discussed leaving a legacy. The group gives Kenya the opportunity to facilitate rich conversation, and it gives the students a chance to build shared experiences and unleash their creative side. At the end of the sessions, the students will write their own song lyrics that are reflective of their individuality.
Anime Club, North Side
Emma, a Student Supports Manager at Hayt Elementary, launched Anime Club before the pandemic began. When students returned to in-person learning, they started asking when Anime Club would return as well, and Emma realized that it would give students exactly what they needed – some less structured time to just be together, bonding over a similar interest.
Now, over 20 students at Hayt are involved in Anime Club, and they do everything from stream anime shows online to read Japanese comics and graphic novels (called manga). Students who are interested in art can color anime characters or even learn to write in Japanese through some worksheets Emma brought in. Anime Club is a space where students can interact with each other, face to face, outside of the classroom.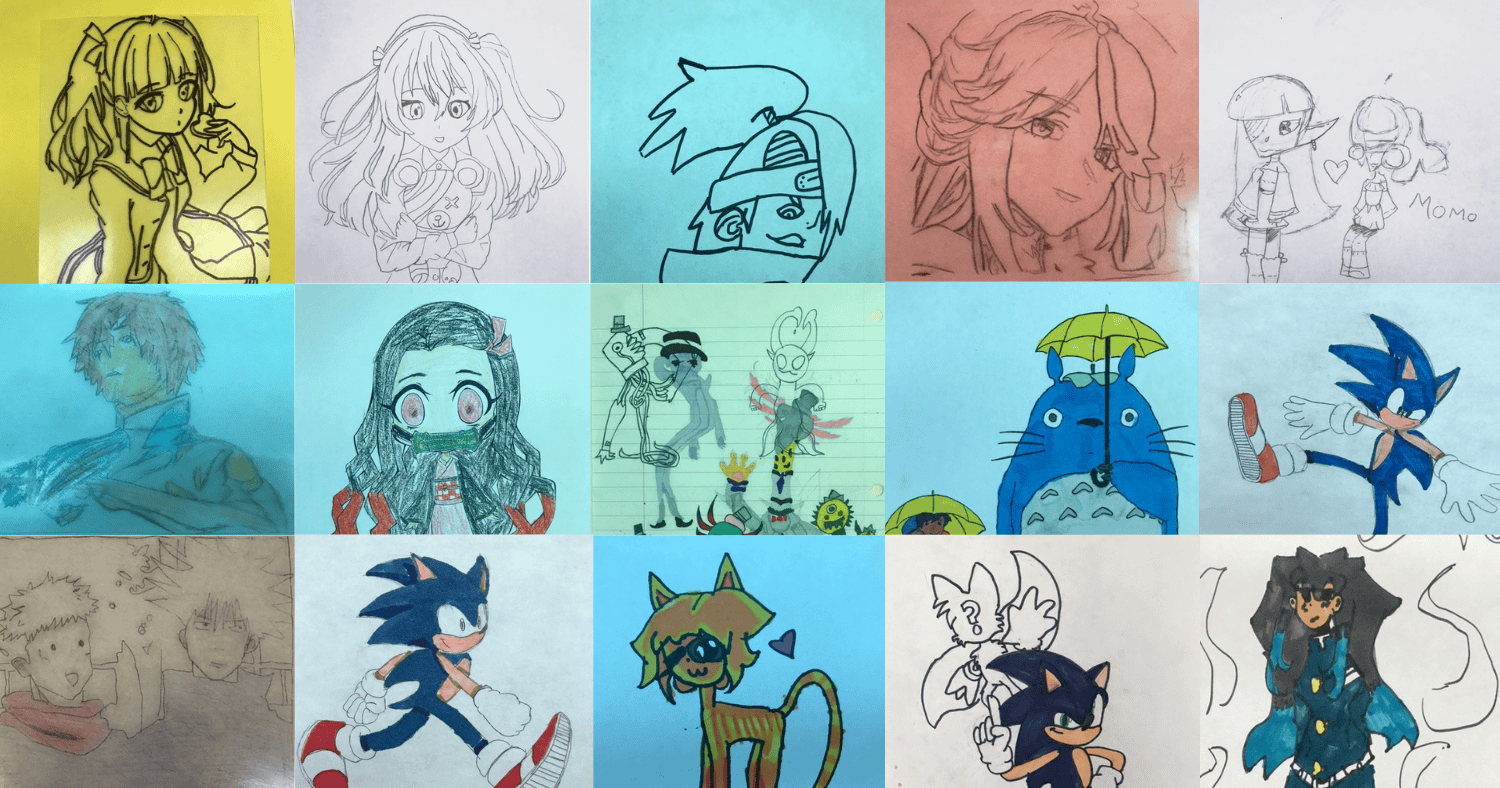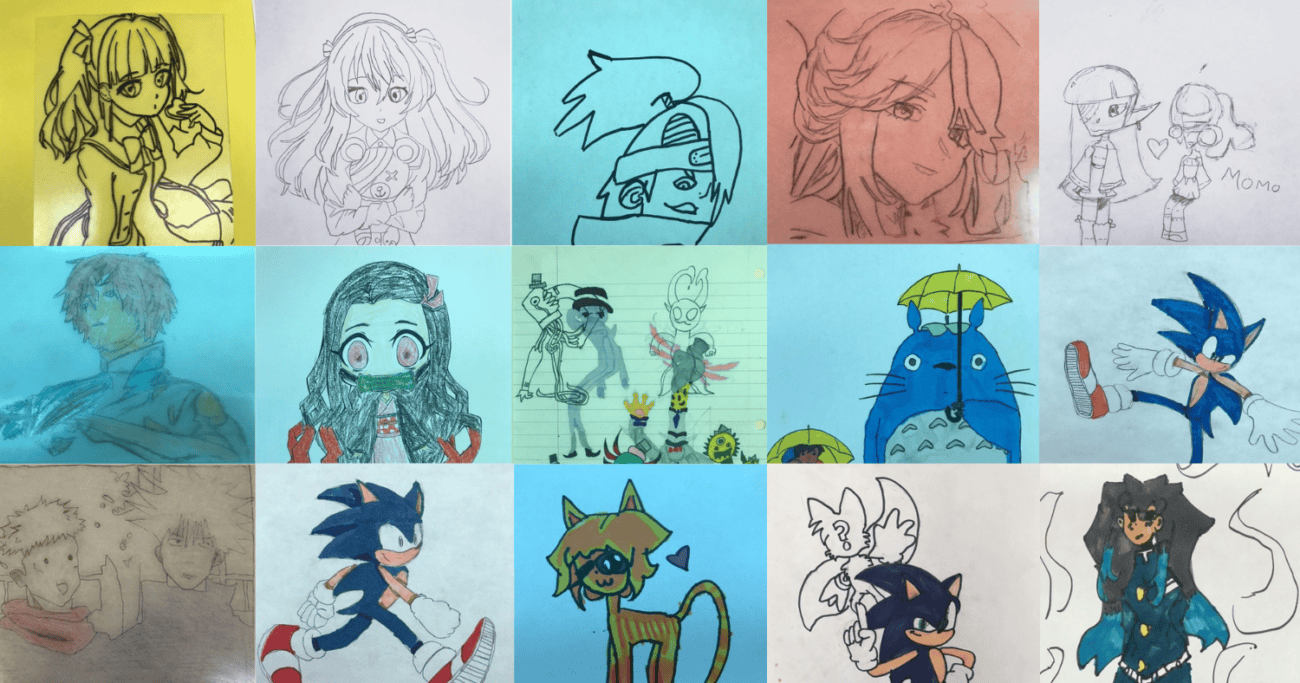 GSA, Northwest Side
Megan, a Student Supports Manager at CICS West Belden, leads Genders & Sexualities Alliance (GSA) for fifth through eighth graders. Last year, GSA was held virtually due to the pandemic, but this year, GSA is in person and provides students with an affirming space where they can build connection and community. During the first session, Megan asked students how they wanted the space to feel and how they wanted to be in the space, and students said they wanted it to feel accepting, inclusive, and respectful.
These community norms have guided the group in the months since and have helped the entire school community create a culture of care. In the group, students have explored identity through history, art, and open discussion, but they have also just been given an unstructured, welcoming environment to build friendships, receive support, and be their most authentic selves.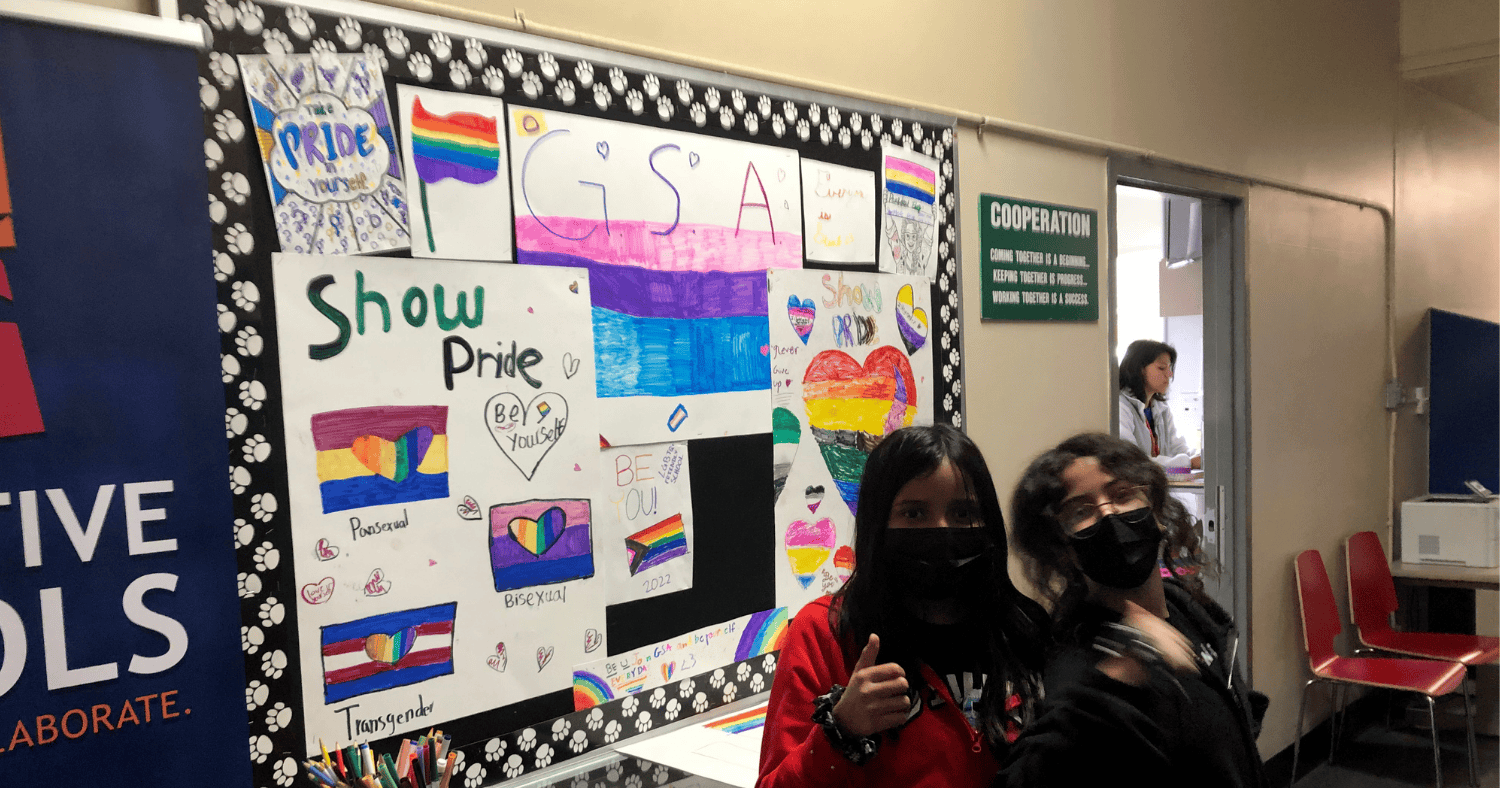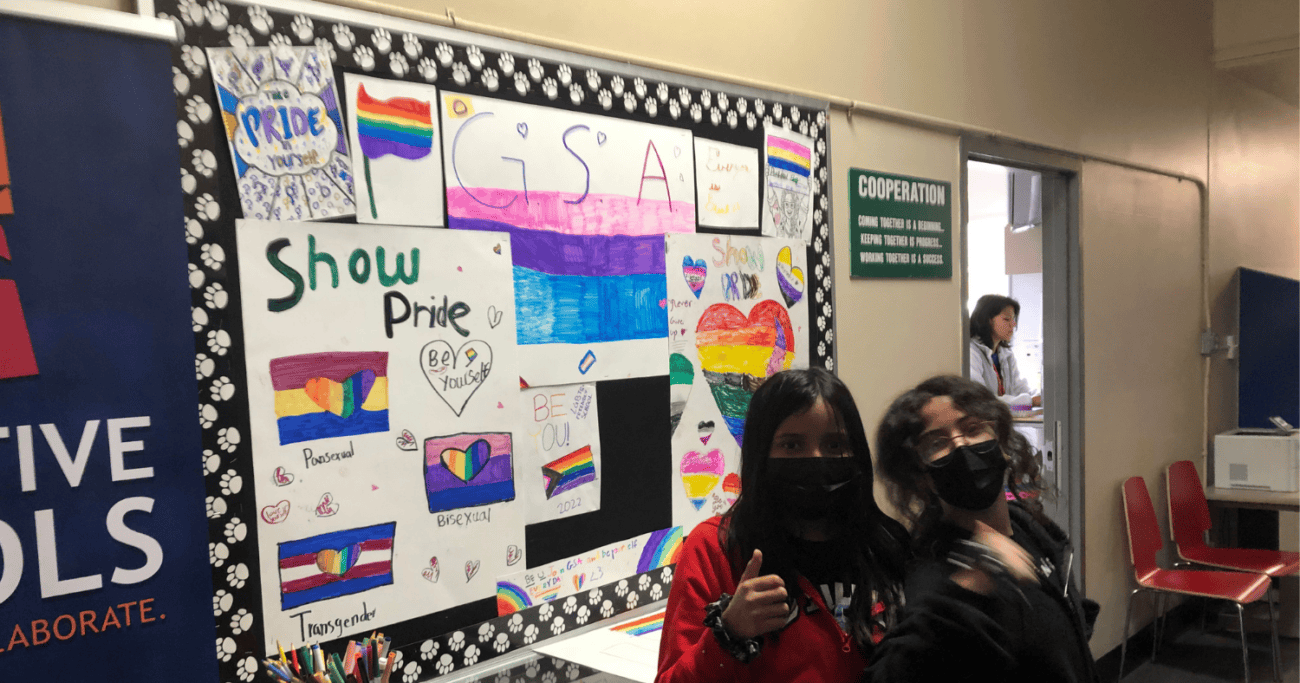 Other CIS Student Supports Managers lead groups for students suffering from grief and loss, those struggling with anxiety, those wanting to build their self-esteem, and even those wanting to gain practical skills that will help them succeed in school.
Groups provide students with a shared experience that unites them. And in a time when many are readjusting to the social aspect of school, groups like these give students the tools they need to be with each other now that they're back in a school community.