Rates of loneliness are on the rise for young people across the nation, rates which have only been exacerbated by the pandemic. In the face of these troubling statistics, though, stands the school building. Caring teachers, support staff, and peers in a school can provide the sense of community a young person needs to thrive.
School links together students in one classroom, it offers opportunities to build connections in athletics, the arts, or common interest, and it serves as a natural outlet for students to develop friendships.
When a young person transfers to a new school – in a new city – though, it can be difficult for them to reestablish that sense of community and belonging. CIS Student Supports Manager Juanita Herrera is working to ease the transition for transfer students at one Chicago elementary school on the Southwest Side.
Her school saw in influx of transfer students during the 2021-22 school year, and that trend has continued this school year, with young people coming in from as far west as California and as far south as Venezuela.
And Juanita's school reflects trends taking place across the district. In Chicago, student mobility, or the percentage of students who experienced at least one transfer between the first school day of October and the last day of the school year, has increased. The student mobility rate in 2021 was 5.7, and in 2022, it rose to 9.8.
In order to help these students build community right away, Juanita launched four groups across fifth, sixth, seventh, and eighth grades specifically for transfer students. The groups are called the "Rising Suns," an ode to the school's sun mascot, and they meet biweekly, giving students a space to connect, discover support, and process how they are feeling as they adapt to school.
According to Juanita, the Rising Suns groups have been a positive outlet for extroverted and introverted students alike. The groups meet around the students' lunch hour, and Juanita has partnered with the school counselor to provide a sandwich station for students, where they can build their own sandwiches and then share a meal together.
Juanita also facilitates fun activities and discussions to help them build positive relationships with each other. During October, Juanita led a Halloween-themed teambuilding activity where the students used toilet paper to mummify each other. She also prompted them to share their greatest fears on ghost cutouts. "The students have been so happy to meet and connect," Juanita said, "and they have been becoming more vulnerable in the groups."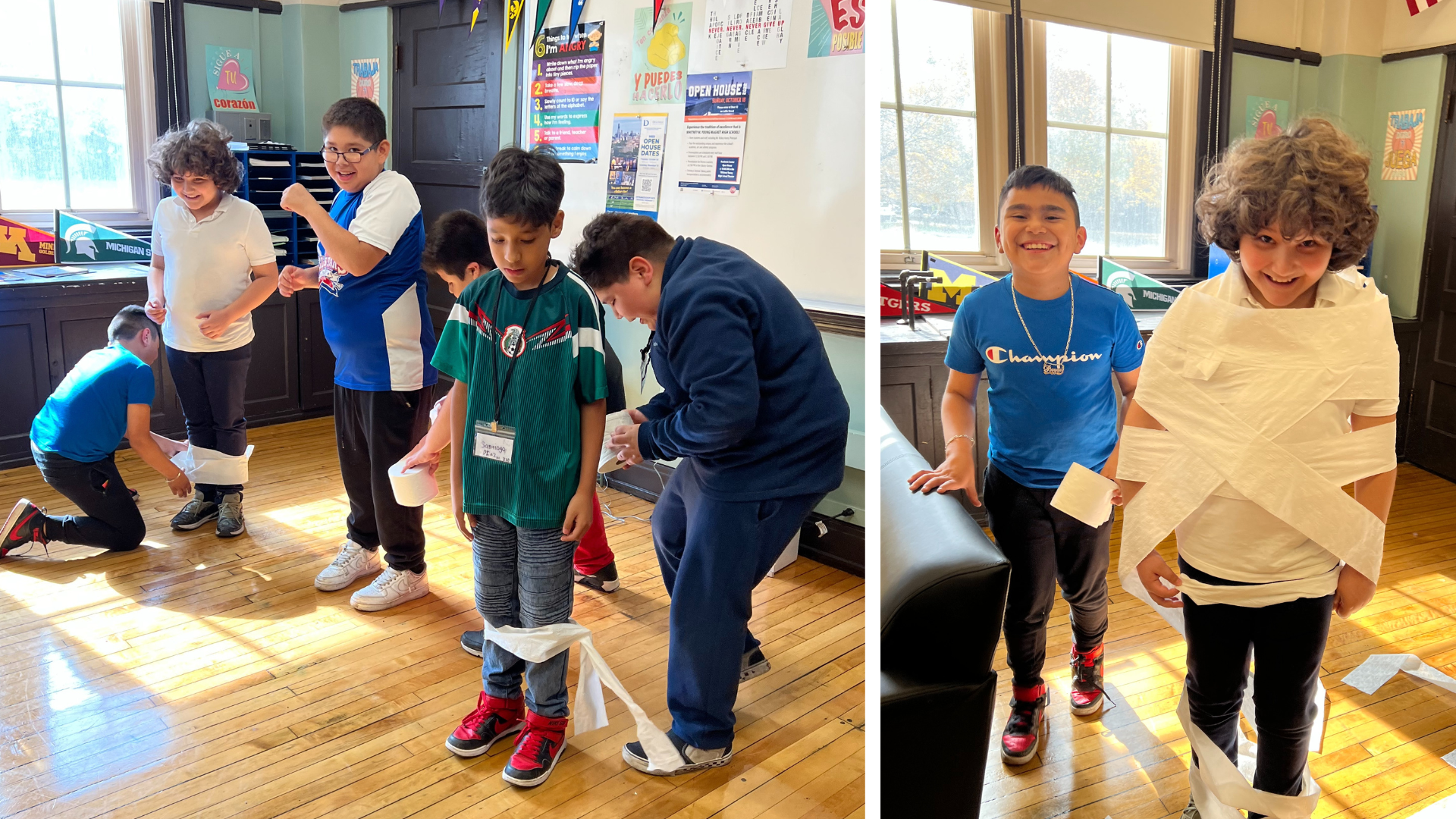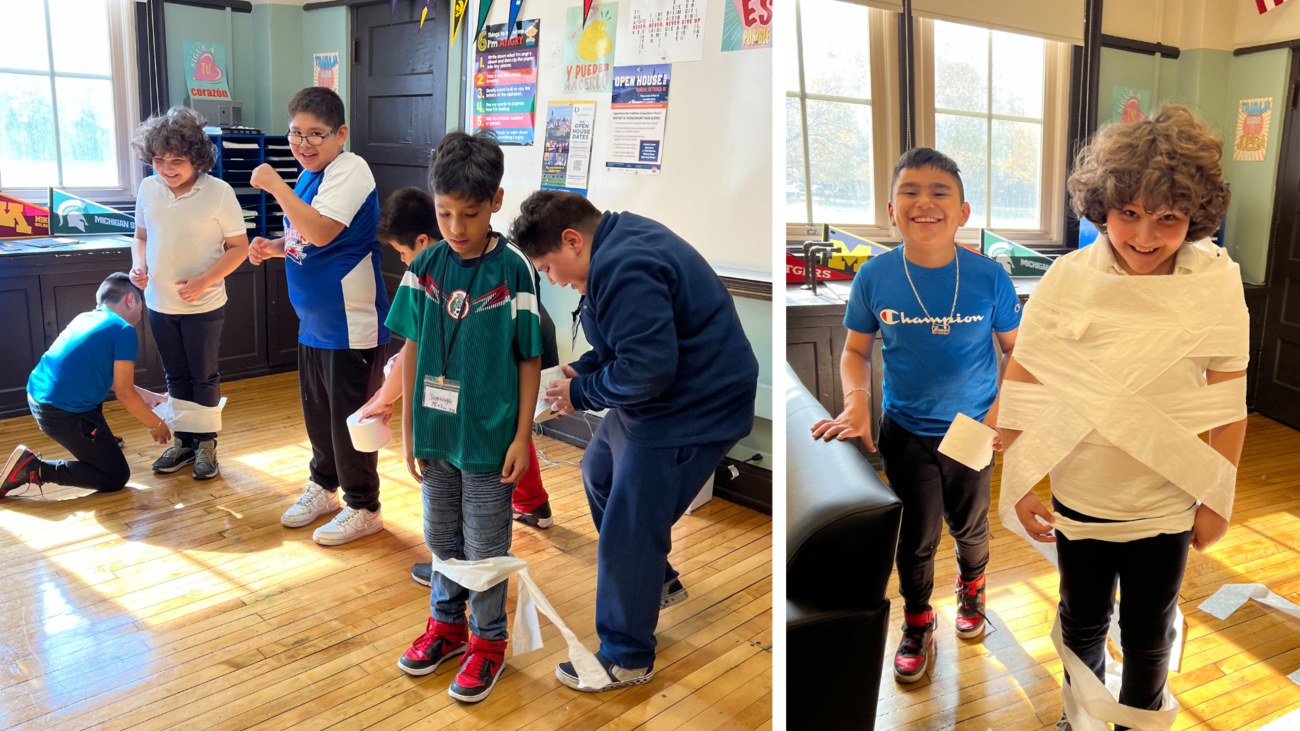 It's this vulnerability, though, that has really helped the young people build a sense of community, Juanita shared. When one student opens up in the group about the difficulty of transferring to a new school, it shows the other students that they are not alone in their feelings of isolation or loneliness.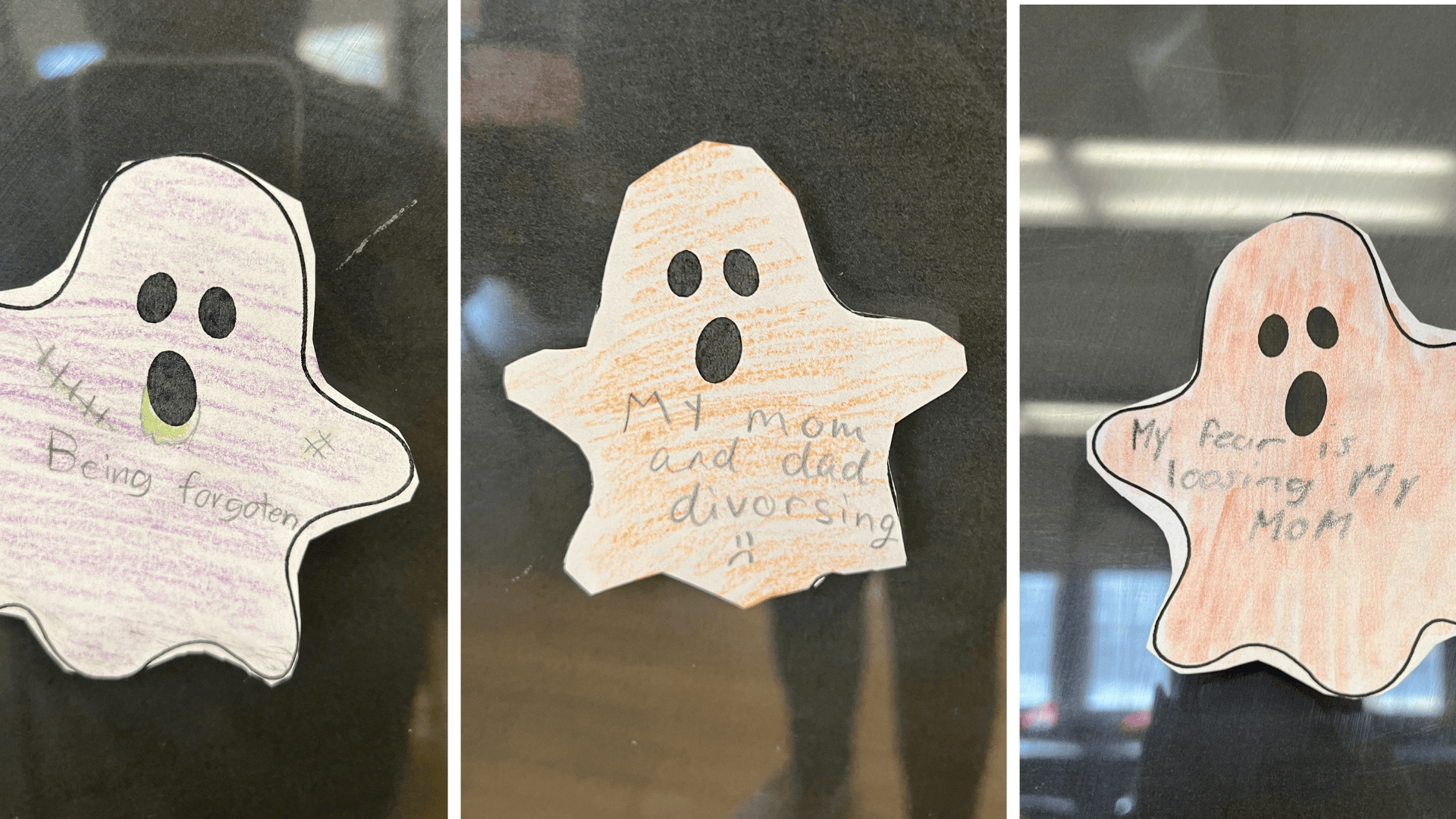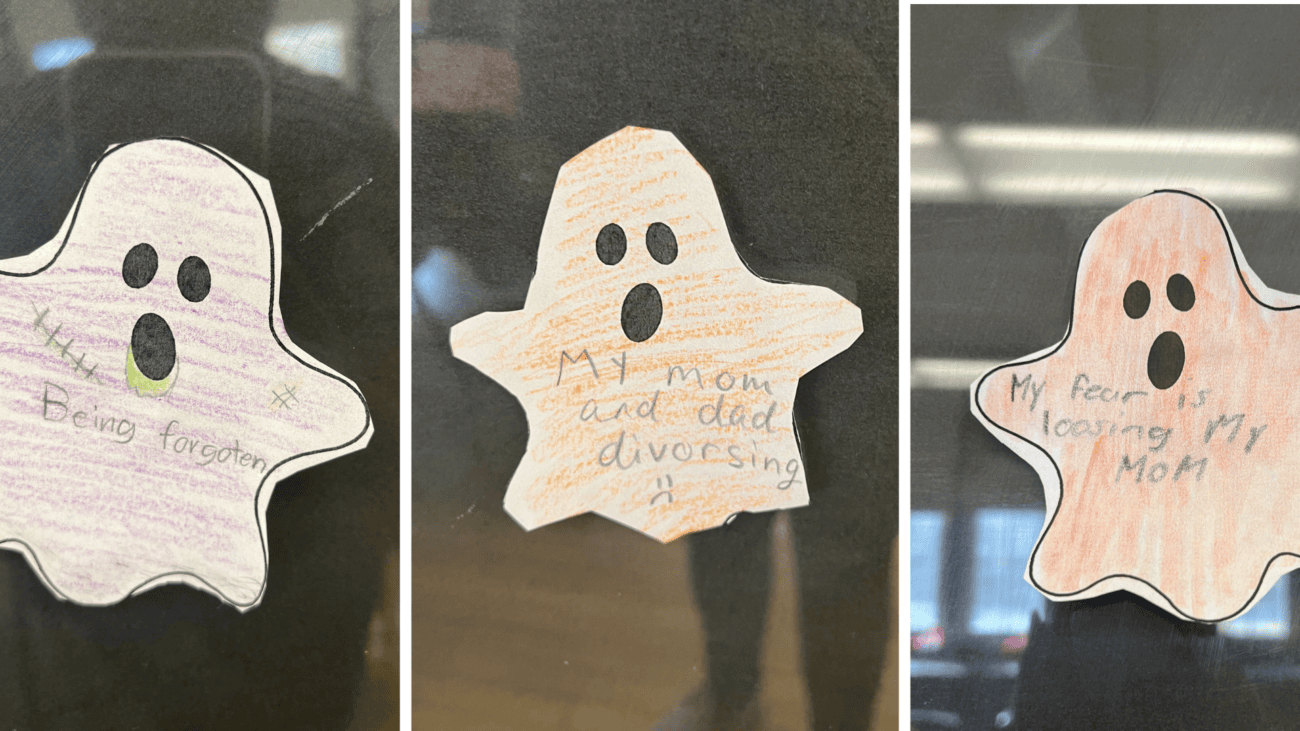 This fall, Juanita took the groups one step further and connected new transfer students with ones who transferred last year. This connection helped the veteran transfer students develop their leadership skills and allowed the new transfer students to chat with someone who could share openly about their experiences.
The Rising Suns space also gives Juanita the opportunity to get to know the transfer students on a deeper level and learn about their interests and the resources they need. Through the groups, she's connected four students to her after-school cooking club, one to the chess club, one to math tutoring, and one to the school's volleyball team, where they can build even deeper connections with their school community.
Andrew, a sixth-grade student involved with Rising Suns, benefitted from Juanita's support. He transferred to Chicago Public Schools this fall after his family moved from the West Coast, and he had some difficulty managing anxious feelings and finding the motivation to come to school.
Juanita started meeting with Andrew individually, in addition to their group work, and connected him with the cooking club. Andrew started to smile more, Juanita said, and he was able to focus more on his schoolwork, raising his grade in Reading from an F to a B. "He's opening up more, finding friendships, and starting to feel better about being in school," Juanita said.
Juanita is proud of Andrew's progress and the growth she has seen from each of the Rising Suns students. When students feel they are integral members of their school community and feel like they belong, then they are more enthusiastic about coming to school, engaging in their learning, and staying on the path to further success.
*Names in this story have been changed to protect student privacy.