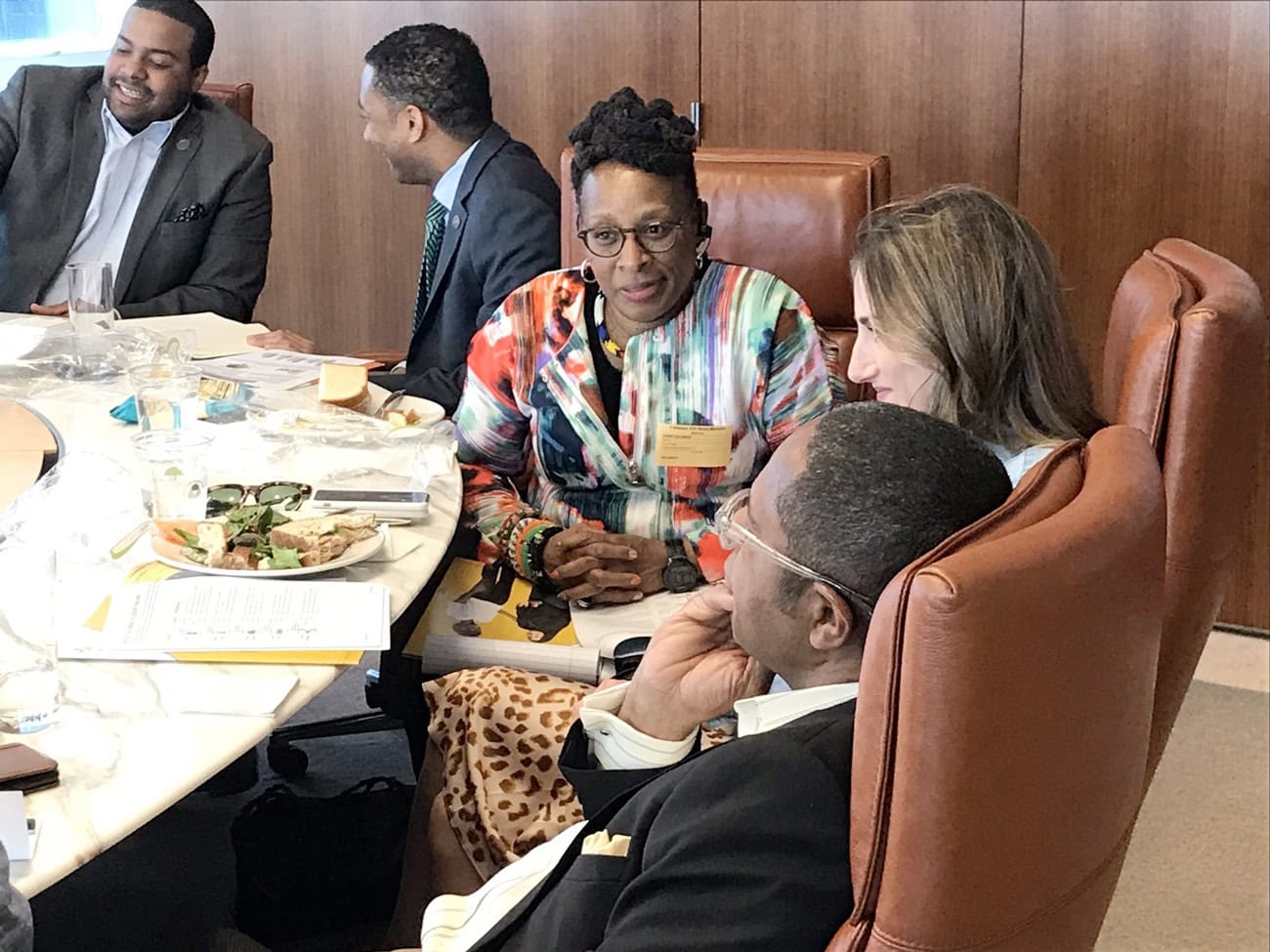 Dear Mayor Lightfoot,
On Tuesday, May 14, 2019, Communities In Schools of Chicago joined thousands of Chicagoans in thinking deeply about solutions to challenges that relate to our organization's mission in the education space. Communities In Schools of Chicago is a dropout prevention organization that works. This coming fall, we are partnering with 175 Chicago public schools, helping more than 70,000 students succeed and stay in school. We connect schools with needed programs and services such as violence prevention and the arts, and we provide one-on-one and group counseling to specific students referred to us by teachers and school administrators. We began working in Chicago in 1988, and have a rich history of serving, in total, more than 1 million Chicago students.
Closely aligned with our work, our On The Table conversation focused on the transformative power of healthy, supportive relationships to enhance students' social and emotional development. At our table, participants from within government, public education, non-profit, and business sectors recommended the following action items to ensure that students receive the social and emotional support they need to thrive in school and beyond as successful students and productive citizens:
1. Ensure that all Chicago public schools have at least one full-time licensed clinical social worker or counselor solely dedicated to one school, with a provision that larger schools (i.e., 500+ students) have additional social workers or counselors to reduce the student to social worker/counselor ratio to a reasonable level for the effective delivery of services;
2. Work with communities to incentivize and build capacity for community and corporate organizations to provide important wraparound services (in the arts, college and career readiness, physical and mental health) in underserved community areas where the need is often significant, but the supply of service providers is insufficient;
3. Encourage feeder colleges and universities that supply CPS teachers to implement cultural competency and social and emotional learning practices, appropriate for the socioeconomic and cultural background of CPS students, as part and parcel of their teacher preparedness curriculum; and
4. Incentivize principals through Train the Trainer and other models to educate teachers and administrators on fostering socially and emotionally literate and trauma-informed schools to support healthy learning environments for all students, especially the concerning number of Chicago youth who've experienced significant trauma in their developmental years.
We appreciate your consideration of our recommendations, and we look forward to the opportunity to work with you as a committed partner to improve the educational experiences and outcomes of CPS students.