For CIS of Chicago's school partners and community partners alike, this school year has presented many obstacles. CIS's network of 175 school partners had to navigate welcoming students back to in-person learning. They were tasked with continuing to keep students safe from the COVID-19 virus, while also supporting them with their unique experiences over the past few years. CIS's network of community partners had to adapt as well, in a new economy, with different expectations for program delivery.
CIS of Chicago's Partnership Team recognized the challenges that our partners faced and their extraordinary commitment to students with an end-of-year Appreciation Event. CIS's Appreciation Event is a longstanding tradition at the organization, now decades running, but this year, it felt even more important to honor our partners, celebrate their contributions to student success, and express our gratitude for their partnership.


The Partnership Team welcomed partners to the Lawndale Christian Health Center for the Appreciation Event and provided a midday opportunity for food, activities, community-building, and a showering of heartfelt gratitude. Partners had the chance to take a break from their hectic schedules and reconnect in person. More importantly, they were honored for the impactful relationships that they built with students, schools, and communities, amid a difficult school year.


During the event, the Partnership Team also announced this year's CIS of Chicago Spirit of Giving award winners. Established by CIS of Chicago's Board of Directors in 2004, the Alfred G. Ward Spirit of Giving awards recognizes one community partner and one school partner who has consistently gone above and beyond to better the lives of our youth. Spirit of Giving winners largely do this work under the radar, day in and day out, simply because it is the right thing to do.
Senior School Partnership Specialist Kaila Davis presented the 2022 Spirit of Giving award (school partner category) to Samantha Uribe of Haugan Elementary School.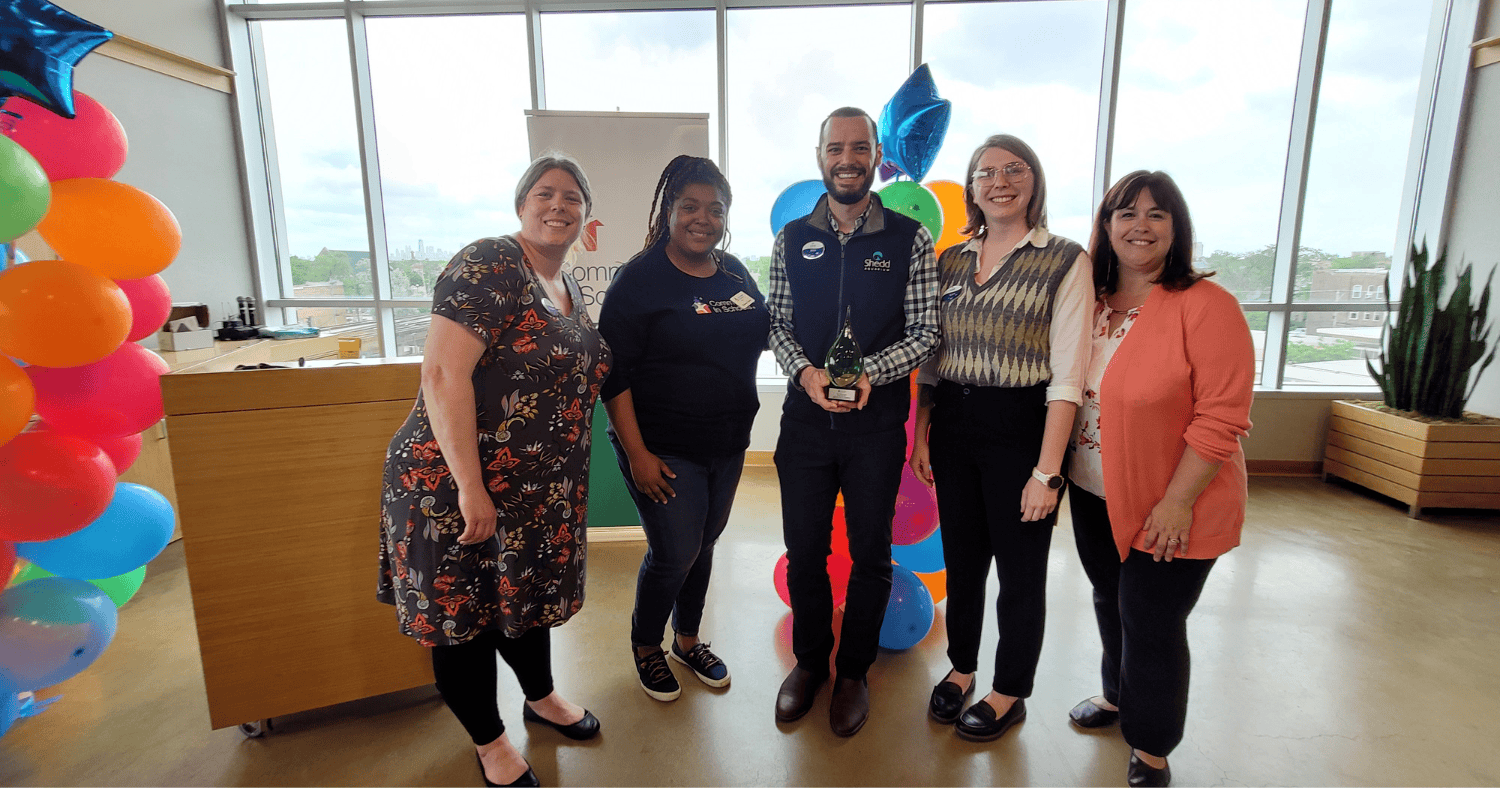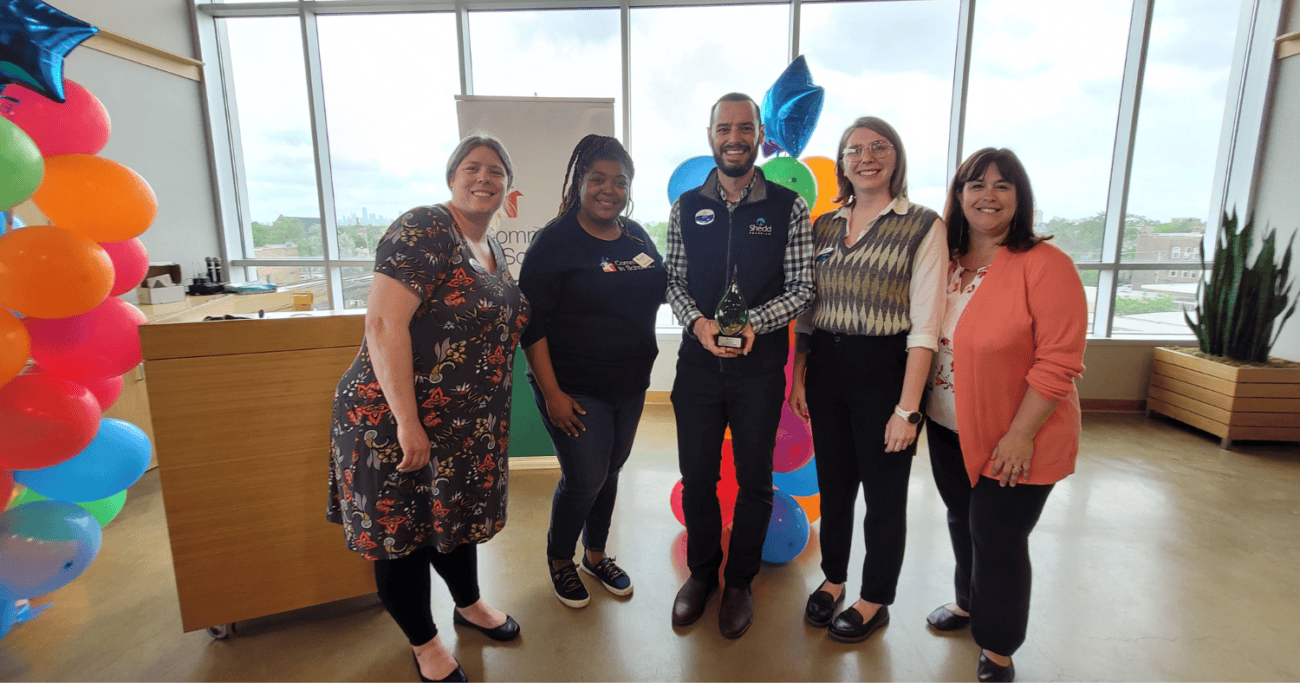 Samantha has been the CIS Site Coordinator at Haugan for seven years, and during her tenure, she has consistently worked to meet the needs of her students and school community and support CIS of Chicago, Kaila said. Samantha participated in a panel when CIS National CEO Rey Saldaña visited Chicago, where she spoke about the value of partnering with CIS and how that partnership has connected Haugan students and staff with needed programs and resources.
Because of Ms. Uribe's efforts, Haugan year after year is serving 95-100 percent of their student population via connections made through our partnership. Samantha is always willing to engage further, even going so far as to join the national advisory board of one of our CIS community partners so that she could better support differently abled students at Haugan. Ms. Uribe is an excellent advocate for her students, and her enthusiasm each school year is inspiring.
College and Career Partnership Specialist Rishona Taylor presented the 2022 Spirit of Giving award (community partner category) to the Shedd Aquarium.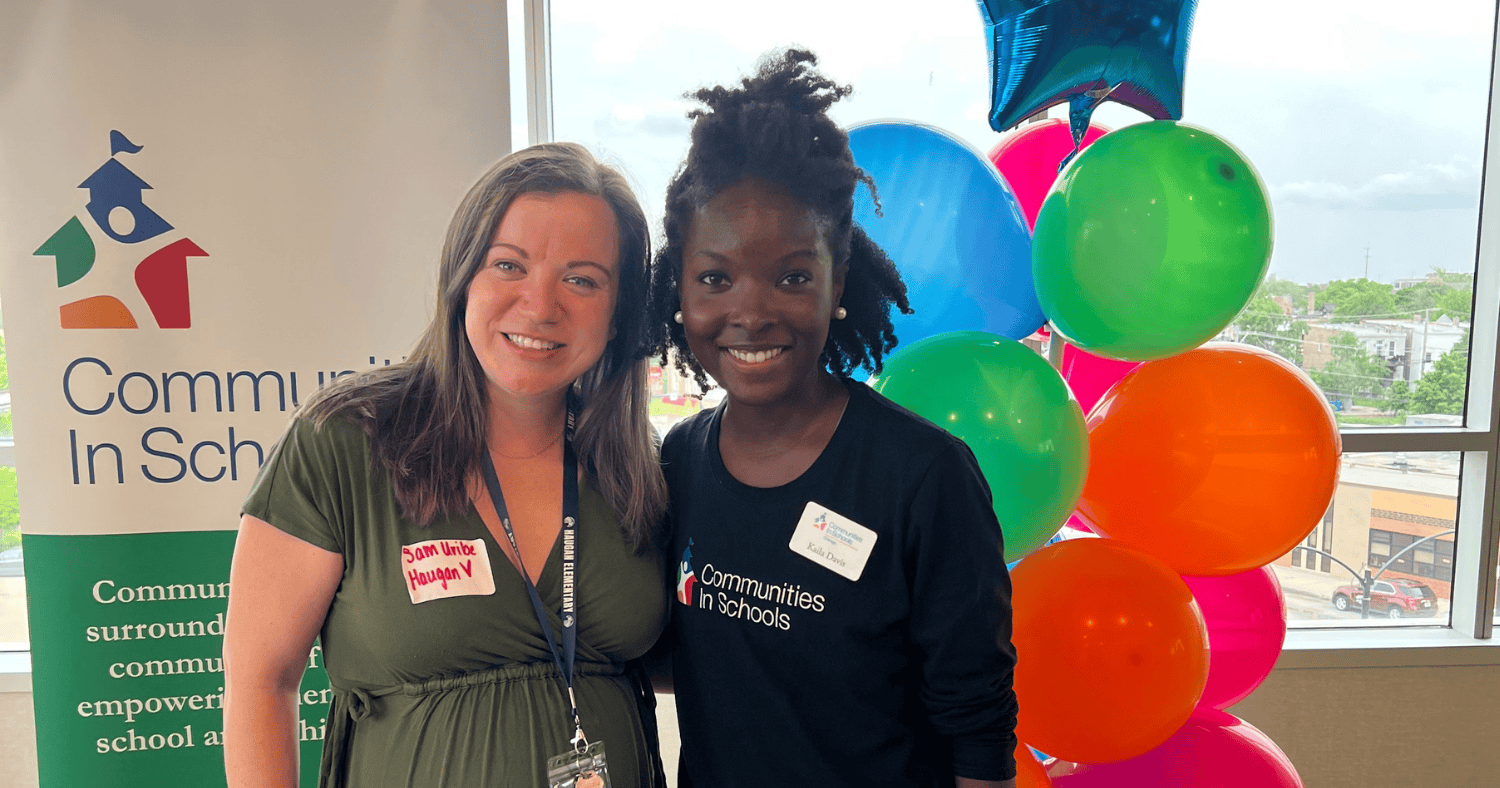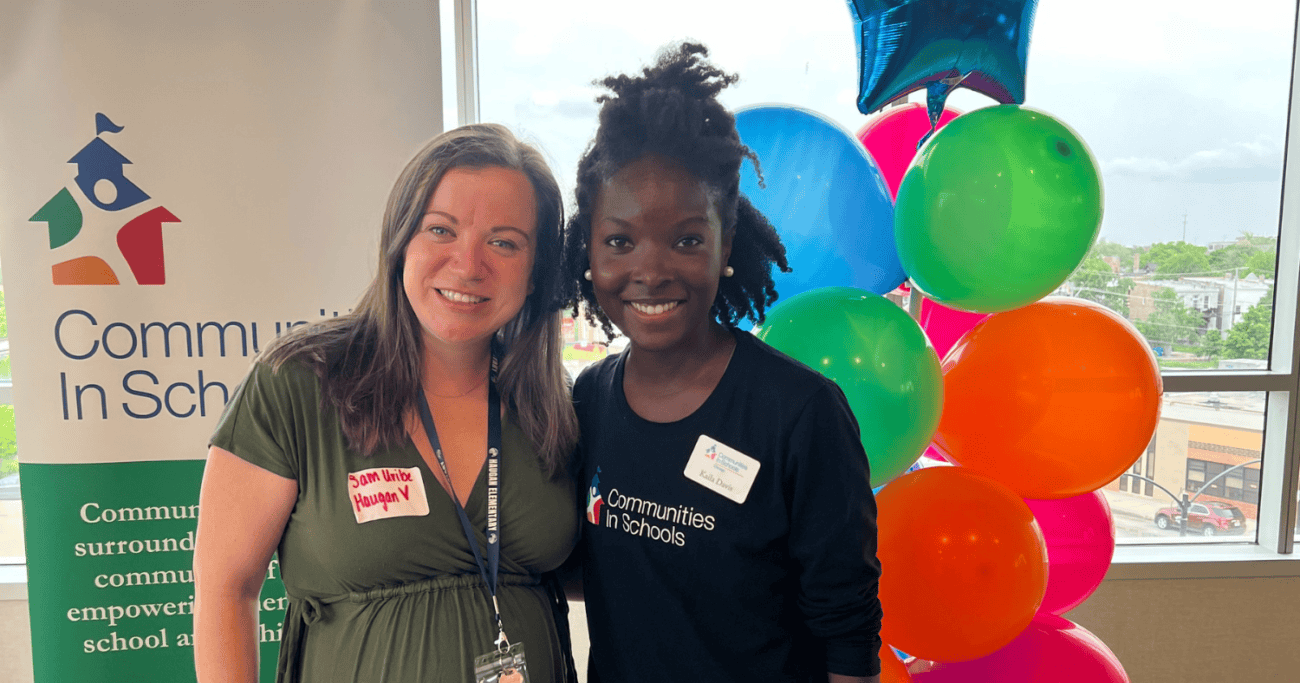 According to Rishona, the Shedd Aquarium has been a connected CIS of Chicago community partner for 18 years, and they are always ready to collaborate to find new ways to reach and inspire students. When they were impacted by the COVID-19 shut-down, their Learning Programs Team launched a virtual program for students to learn about dolphin communication. This highly successful and interactive program led to more programs specifically for CIS of Chicago school partners.
Over the last three years alone, the Shedd Aquarium served 90 partner schools, and this year alone, they served schools through virtual programs, in-person field trips, and an in-school surprise animal encounter. The Shedd's Learning Programs Team is always a joy to partner with, Rishona said. Their programs support students' learning in a fun and interactive way.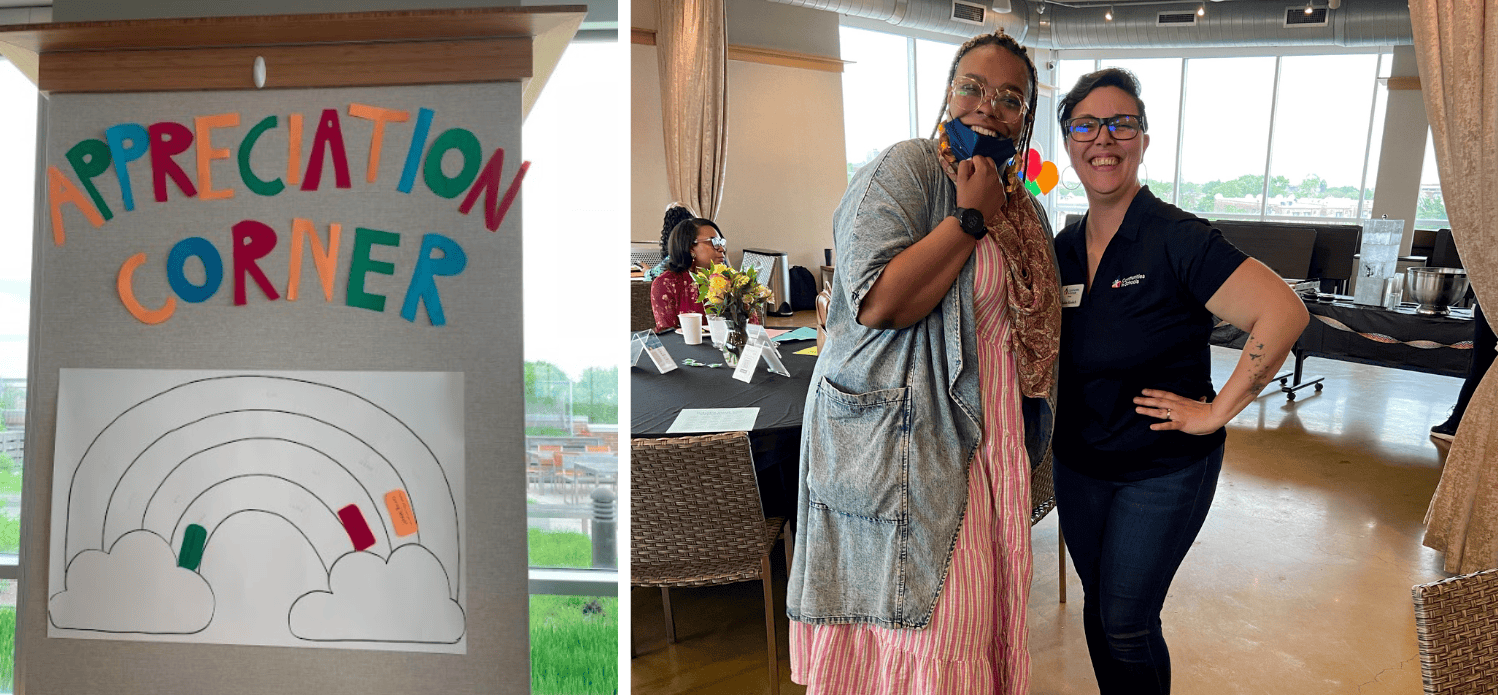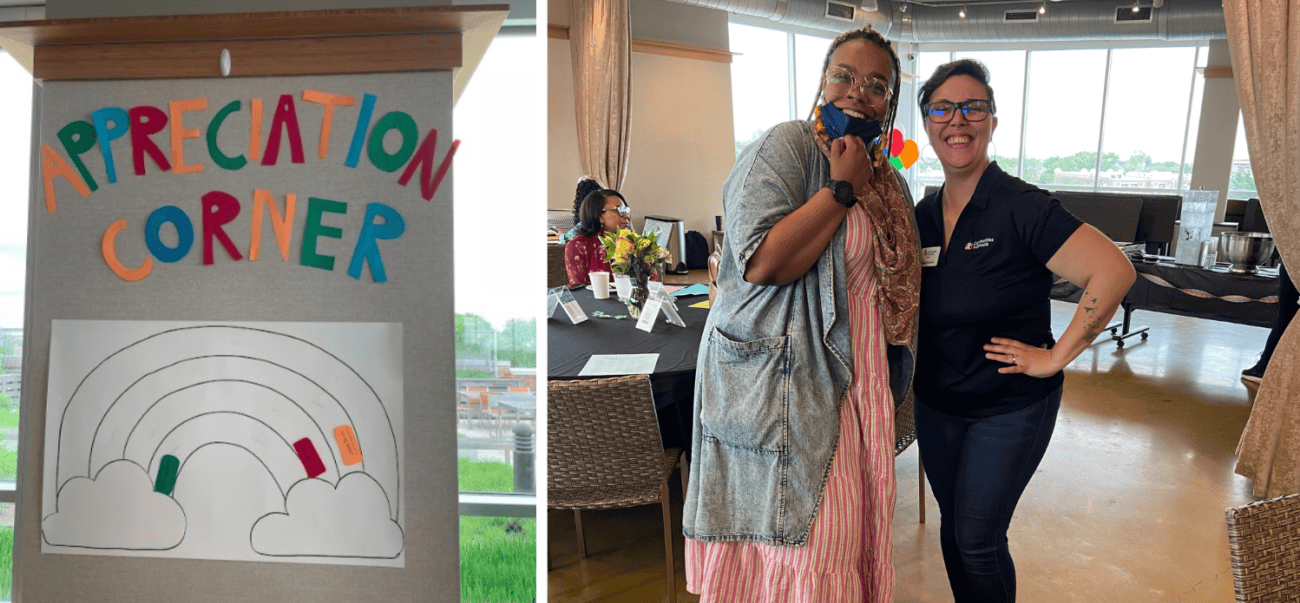 Congrats to Ms. Uribe, the Shedd Aquarium – and all our partners – for your perseverance and dedication this year! We appreciate the way you continue to show up for your students and your communities and surround them with support. We could not do this important work without you and your partnership.