Supporting children and teenagers who need access to behavioral healthcare is not just the role of parents. Each of us – from healthcare professionals to teachers to neighbors – plays a role in supporting our young people so that they receive appropriate and timely interventions.
Last month, HC3 (the Health Care Council of Chicago) convened professionals from Rosecrance, Erie Family Health Centers, Lurie Children's Hospital, and Communities In Schools of Chicago for a panel to discuss how we as a community can fill the gaps in youth behavioral healthcare and reach young people where they are.
Gaps in behavioral healthcare have only been exacerbated by the pandemic, according to the panel's moderator Jud DeLoss, CEO of the Illinois Association for Behavioral Health.
The CDC estimated that 1 in 5 children experience a mental disorder each year, and a recent Lurie Children's report indicated that 18 percent of Chicago parents said they couldn't get the services they wanted for their child during the height of COVID-19.
Dr. Judith Allen, Communities In Schools of Chicago's Chief Operations Officer, served on the HC3 panel and provided key insights into mental and behavioral health trends that Communities In Schools of Chicago's team is seeing with youth in the school setting.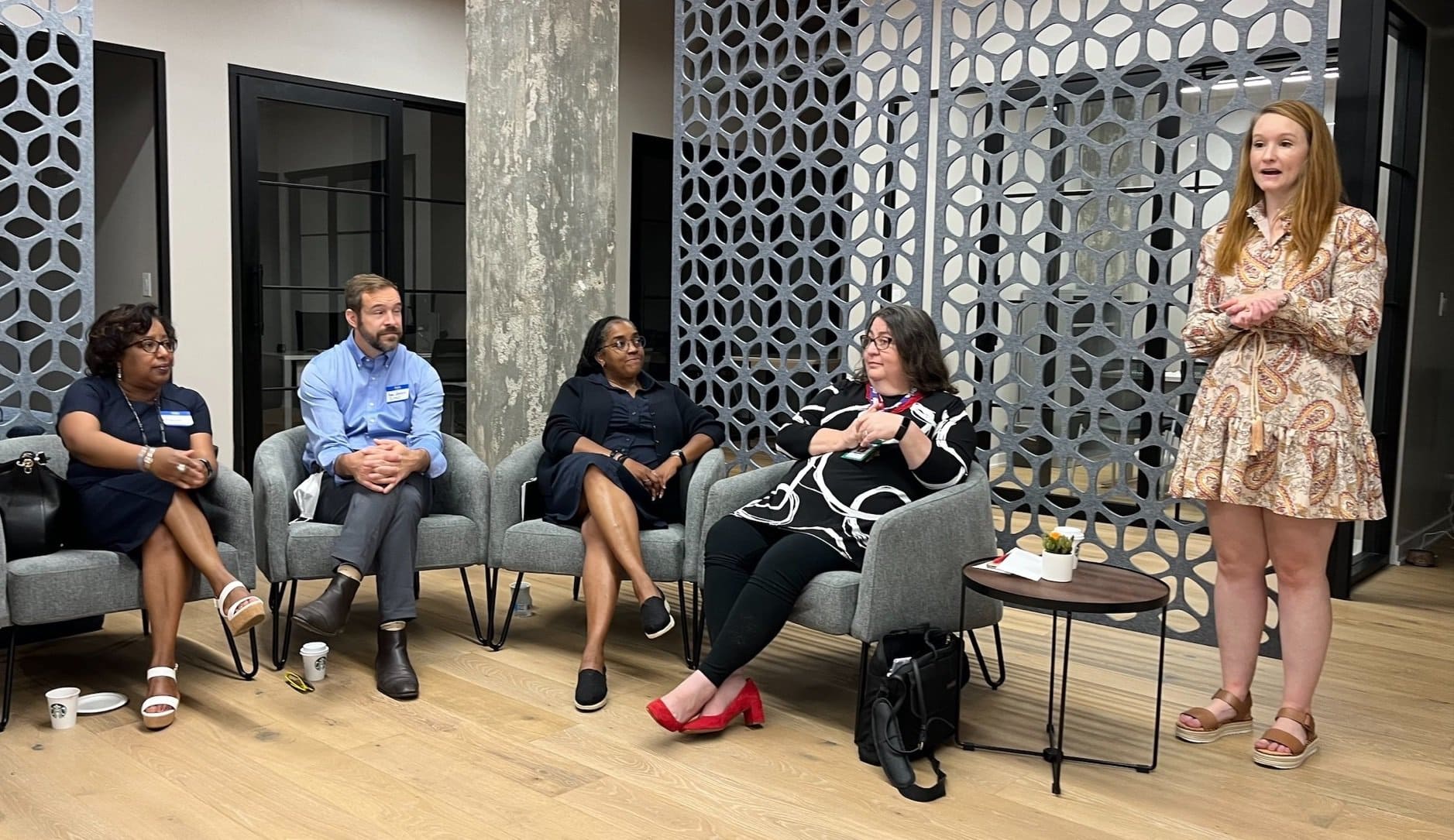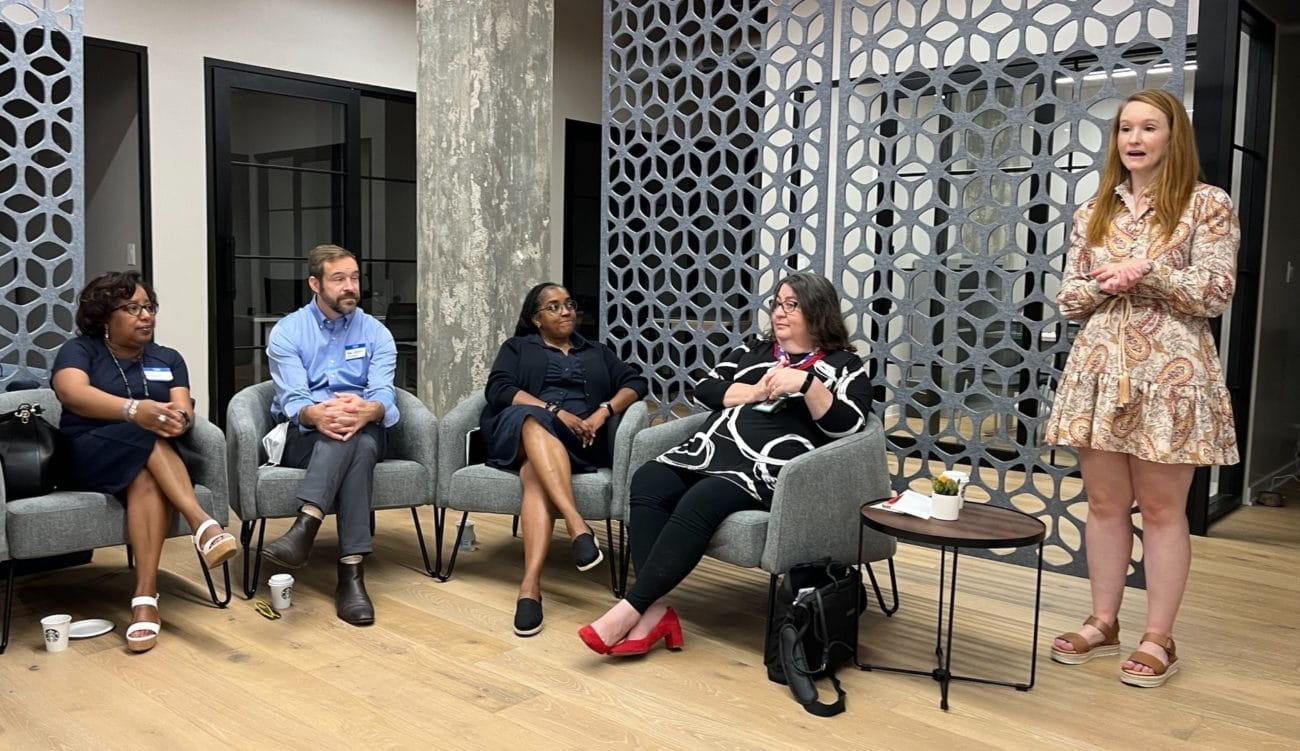 Here were some of her insights:
How is Communities In Schools building trust in youth, educators, and families to address mental health challenges for kids and teens?
"We are taking the time to make sure we are engaging families where they are – not imposing our own perspectives but taking the time to learn theirs. We have boots on the ground, spending time with members of the community in an attempt to build trust. We know that these things take time, but we are committed to it."
What are ways you are seeking early intervention within your target audience?
"We are adopting a model that hinges on the 3 Rs: rigor, relevance, and relationships. Rigor focuses on the structure needed to build relationships. Relevance means that we are talking to students, teachers, and parents about things that are relevant to them. Relationships is a core value at Communities In Schools of Chicago. Our team members center their efforts on building relationships with students, learning from our interactions, and using those lessons to strengthen our relationships."
What role does trauma play? How is Communities In Schools of Chicago understanding early-childhood trauma intervention, as well as post-support?
"Our Communities In Schools staff are trained in trauma-informed care. We help our students and families to understand what trauma means to them. We know language is important when addressing trauma, so ensuring that we use appropriate language is key. We also educate the partners we work with to build their capacity on how to talk about trauma and build equity in it."
What considerations are being made to embrace equity in the behavioral health space as it is in the primary care space?
"Equity to us is getting everyone that has impact on a child's life at the table to talk about what's going on with our kids and charting the solution from there. We make sure to educate our staff on the importance of equity and how to put that into practice when they are serving students."
This school year, Communities In Schools of Chicago is committed to reaching the city's students and families where they are. Our Intensive Team is responding to students' behavioral and mental health challenges by providing services or connecting them with outside services in our partner network, and our Partnership Team is linking behavioral and mental resources with schools where these needs have been prioritized.
Addressing the evolving needs of children's behavioral healthcare is critical, and as Judith said, it takes all of us. Everyone that has an impact on a child's life can come together to ensure the overall health and well-being of our youth – and ultimately, our society.
Dr. Judith Allen is the Chief Operating Officer of Communities In Schools of Chicago. In her role as COO, she leads all talent development and systems management processes for the organization's growing team, which in 2022-23 will help 65,000 students Chicago Public School students succeed inside and outside the classroom.  
Judith was formerly President and CEO of CIS of Chicago's sister affiliate in Dallas, TX, where she spent 16 years growing the organization to individually serve 7,000 children. Judith was born in the Chicagoland area and went on to spend 15 years in New York City. She began her career with child protection/reunification services. She later joined law enforcement, leading mental hygiene teams supporting dual diagnosed adults with active criminal offenses/warrants. 
Judith holds a doctorate in psychology from New York University and has an extensive background in clinical child development, crisis de-escalation, family dynamics, and servicing high risk environments with needy children and families. In addition to consulting and private practice, Dr. Allen has presented TED talks on Youth Resiliency and provides community and corporate education trainings in Mental Health First Aid, CPR/BLS/Triage, intrapersonal skill development, Unconscious Bias, and mid-management supervision and coaching.