Hispanic Heritage Month provides a time for our team at CIS of Chicago to celebrate the histories, cultures, and contributions of Hispanic Americans.
We celebrate the tens of thousands of Hispanic American students and families we serve across 238 Chicago Public Schools. We celebrate our Hispanic American team members and the contributions they bring each day. And we celebrate our partners in this work — the Hispanic American principals, teachers, executive directors, program managers, and more, whose dedication to student success builds brighter futures for our city's young people.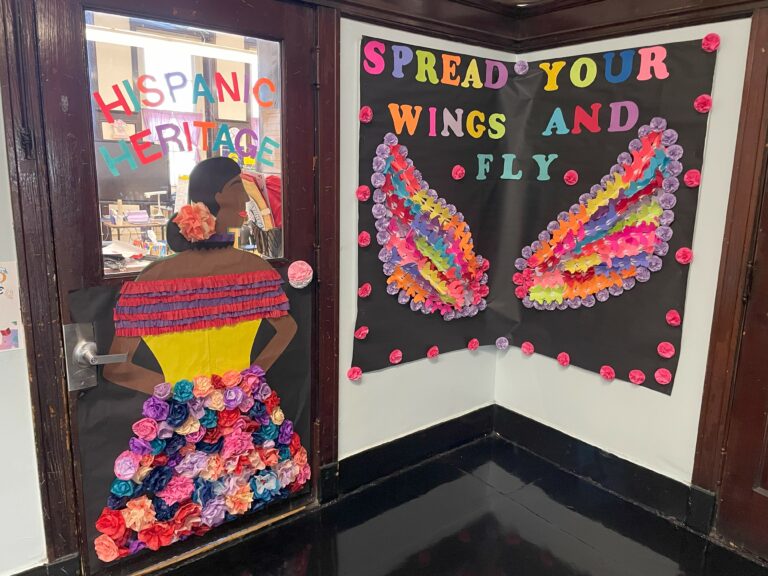 In a district that is both linguistically and ethnically diverse, it's more important than ever to provide culturally relevant programs. This year, Chicago Public Schools has 5,800 more English Language Learners (ELL) enrolled compared with last school year, which means that now one out of every four students are classified as ELL, and Spanish is the predominant language spoken for English Language Learners.
To respond to this shift in the district's demographics — and to empower Chicago teachers with easy-to-implement programs celebrating Hispanic American culture — CIS' Partnership Team shared several opportunities with schools this month that honored Hispanic Americans. They ranged from art programs and dance education to music resources and field trip opportunities.
Thanks to the tailored support of CIS' Arts and Culture Partnership Specialist Katia Marzolf Borione, two of CIS' Intensive Program schools connected Hispanic Heritage Month programs this month.
WELLNESS4EVERY1 AT PILSEN
With the support of CIS' Student Supports Manager Victoria Englert, who is based at Pilsen Community Academy, first, second, and third graders experienced an interactive dance education program that spotlighted Latin social dance. Students learned merengue and bachata routines from Wellness4Every1's Ms. Itza. When schools were closed during the pandemic, Ms. Itza provided virtual dance lessons for Pilsen, so the school community was delighted to meet the teaching artist in person.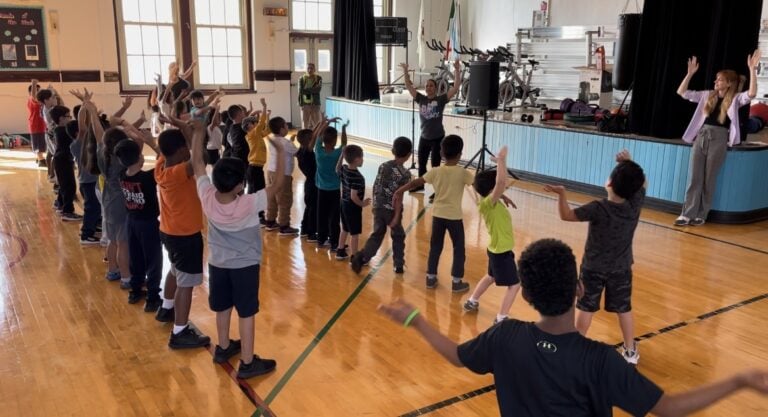 In addition to learning the dance routine — and having an opportunity for exercise — students strengthened their abilities to work with partners and learned more about the dance's country of origin.
ENSEMBLE ESPAÑOL AT NIXON
Ariana Kamberelis, a CIS Student Supports Manager at Nixon Elementary School, organized another program offered by a CIS community partner: Ritmos de España. "The performance was great, and the kids had a blast!" Ariana said. The performers showcased three different Spanish dances and educated students about the instruments they used, which included castanets, hands, and feet.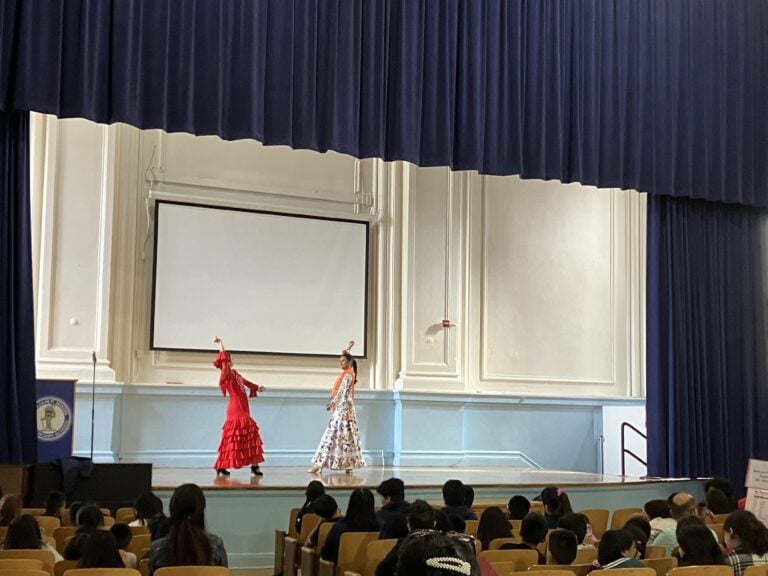 According to Ariana, the performers' ability to share their program in both Spanish and English was extremely beneficial for Nixon's student population — and is a need that Katia is hearing from other schools that CIS serves.
This year, Katia is working hard to support community organizations in providing more culturally and linguistically diverse programs, and she's continuing to create connections that celebrate the diversity of Chicago, during Hispanic Heritage Month and beyond.