Like most educators, I'm concerned what the long-term impact of social distancing will be on our city's students. Even before the pandemic, Chicago had an estimated 47,000 opportunity youth who were neither in school nor working. With stay-at-home orders in place for weeks — if not months — longer and students cut off from in-person interaction with teachers, mentors, and friends, I fear that the numbers of disengaged youth will grow substantially in the future, unless we come together as a city to support them.
My own life is instructive in this regard. That's because I could have easily become one of Chicago's "opportunity youth," if not for many caring adults rallying to get me back on track.
My story growing up was like the stories of many disengaged youths. Both of my parents were locked up when I was a little kid, and my childhood years were spent in foster care, in a working-poor home near Chicago and Kedzie. My foster grandmother did her best to help me succeed, though. She enrolled me in religious schools, just like she had for her own kids, thinking the discipline and structured learning environment would help me focus and excel. But inside, I was hurting.
I was angry my parents hadn't been there for me. Then, when they were finally released from jail, I went through a lot of confusion trying to figure out where they fit in my life. The stress of it all impacted my self-esteem and schoolwork.
As a defense mechanism, I goofed off in class and got into fights with other students over petty things. Even my grades suffered. I had the smarts to make straight As, but my report cards were crammed with Cs and Ds. Then, in the middle of my seventh-grade year, I left foster care and moved in with my dad. He lived in Austin, which meant it was time to transfer to yet another school.
I still remember how nervous I felt on my first day at Ella Flagg Young Elementary. I'd never attended a Chicago public school. Would I fit in? Would the same discipline problems that hounded me at my former schools resurface? I remember telling myself don't mess this up. But truth be told, I didn't know how to do that.
In hindsight, that seventh-grade year, and the transfer to Young, was a fork in the road. I had to make a choice about how I wanted my life to be. If I didn't make a serious change, who knows where I'd be today? Maybe not a high school graduate. Possibly not in the workforce.
Thankfully, with the help of a few caring adults, my life took a U-turn. My father dedicated himself to helping me get ahead. He told me 'no' when I needed boundaries and praised me when I did well in school. My seventh-grade homeroom teacher, Ms. Jones, also took me under her wing. She saw potential in me, and after long days in the classroom, she'd stay after school to help me catch up in math and reading. With her guidance, I made new friends, including Rae, who I'm tight with to this day.
With Ms. Jones and new friends in my corner, I began to thrive. After a strong eighth-grade year, I was accepted to Prosser Career Academy and graduated four years later, as valedictorian. With the support of other mentor-teachers at Prosser, I applied for and received a Posse Scholarship to the University of Wisconsin. When I arrived at Madison, I wasn't sure which major to pursue, but after taking a social work course in my sophomore year, I'd found my calling: I wanted to help kids who were struggling, like I had, to succeed.
My first job after earning a master's degree in social work was as a youth development specialist in the Cook County Jail juvenile wing. The teenagers I worked with there reminded me a lot of my younger self. They had plenty of talent and ambition, but somewhere along the way, their lives had gotten seriously off track. When I would ask them where things went astray, they usually told me the same thing. It happened when they were in elementary school.
I reflected on this a lot during my three years at the jail. Although my work with clients was rewarding, I couldn't help wondering what my impact would have been if only I'd met them earlier in their lives. Wrestling with this very question led me on a new career path. I began a role at an educational non-profit called Communities In Schools of Chicago, where I provide counseling and life-coaching to students at a South Chicago elementary school.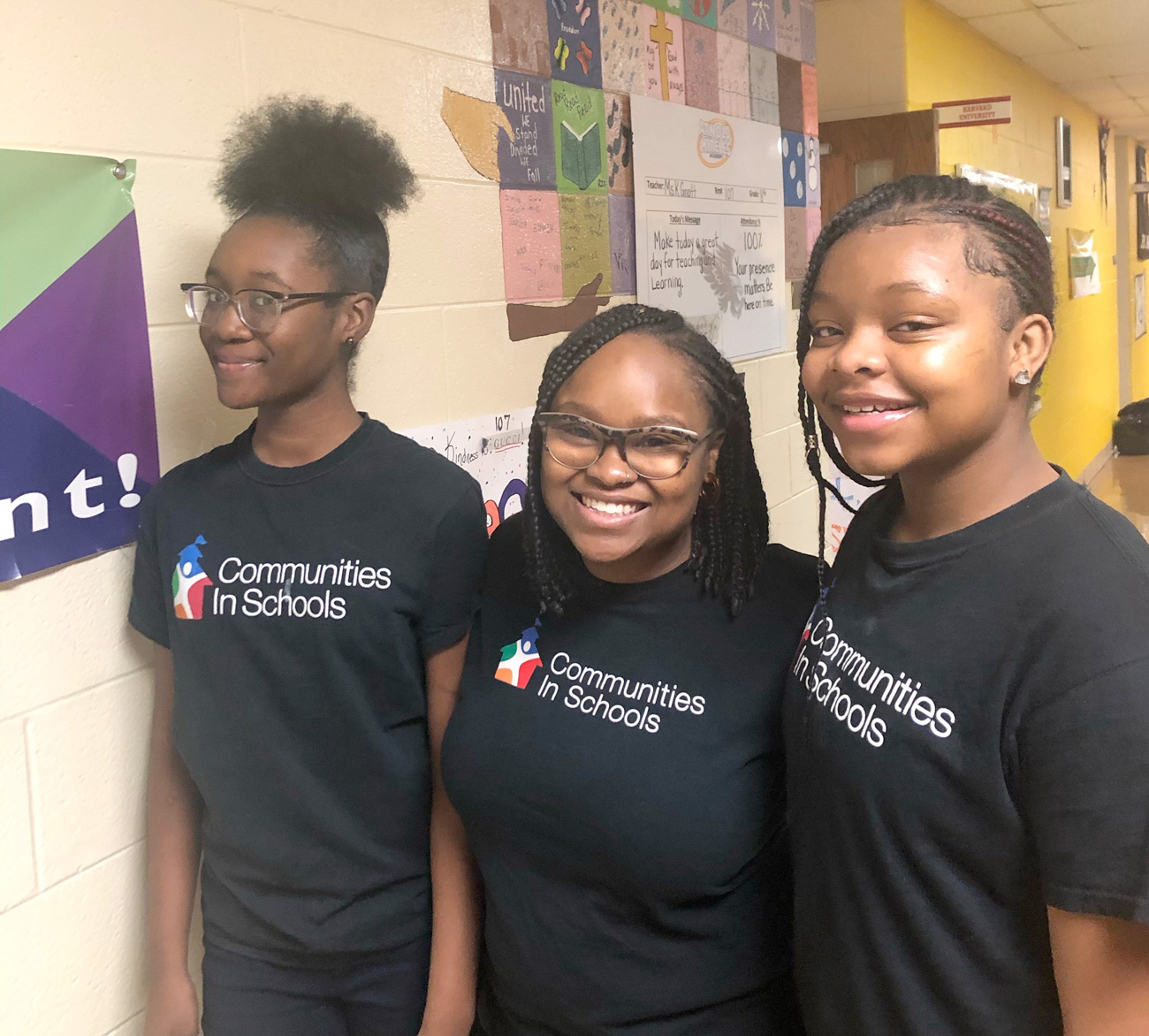 Many of the students I work with during ordinary times carry burdens no kid should bear, including food insecurity, homelessness, and the violent deaths of friends and family members. I teach them how to build resiliency by forming trusting relationships, discussing coping strategies, and setting long-term goals to keep them on the path to graduation and a successful career.
With COVID-19 bearing down on all of us, the struggles they face are greater than ever. Even with Chicago Public Schools and non-profits like mine working hard to provide virtual education and services, I worry about how our students are faring now and how they'll adapt when school resumes. I know what it's like to grow up in a challenging environment, with ever-changing family and financial dynamics. Now our city's young people must navigate the strains of extreme, but necessary, social isolation. How will this factor in to how many of them join the ranks of disengaged youth in the future?
I'm an optimist by nature and remain hopeful. Eventually the shelter-in-place order will be lifted. Our schools will re-open, and students will return to the classroom. And when they do, we will all need to focus on restoring their social and emotional health as they transition back to a normal life.
If we can come together as a city and double down on our efforts to support our young people in this process, we can reduce the lingering, negative effects of the pandemic. It will not be an easy task. But if we can keep the example of Ms. Jones and all the other adult mentors who have positively impacted our lives, we'll have a blueprint to follow in getting our young people back on track to graduate and succeed in life.