Chicago Public Schools students returned to the classroom last month, and since then, CIS' team of Student Supports Managers have hit the ground running. They have joined their school communities in welcoming students back to the building, and they have created warm and inviting spaces for their students to receive services.
Here is a glimpse into how CIS Student Supports Managers have spent their first few weeks of the school year, getting to know the students in their schools, building positive relationships with teachers and other school staff, and responding to students' unique needs.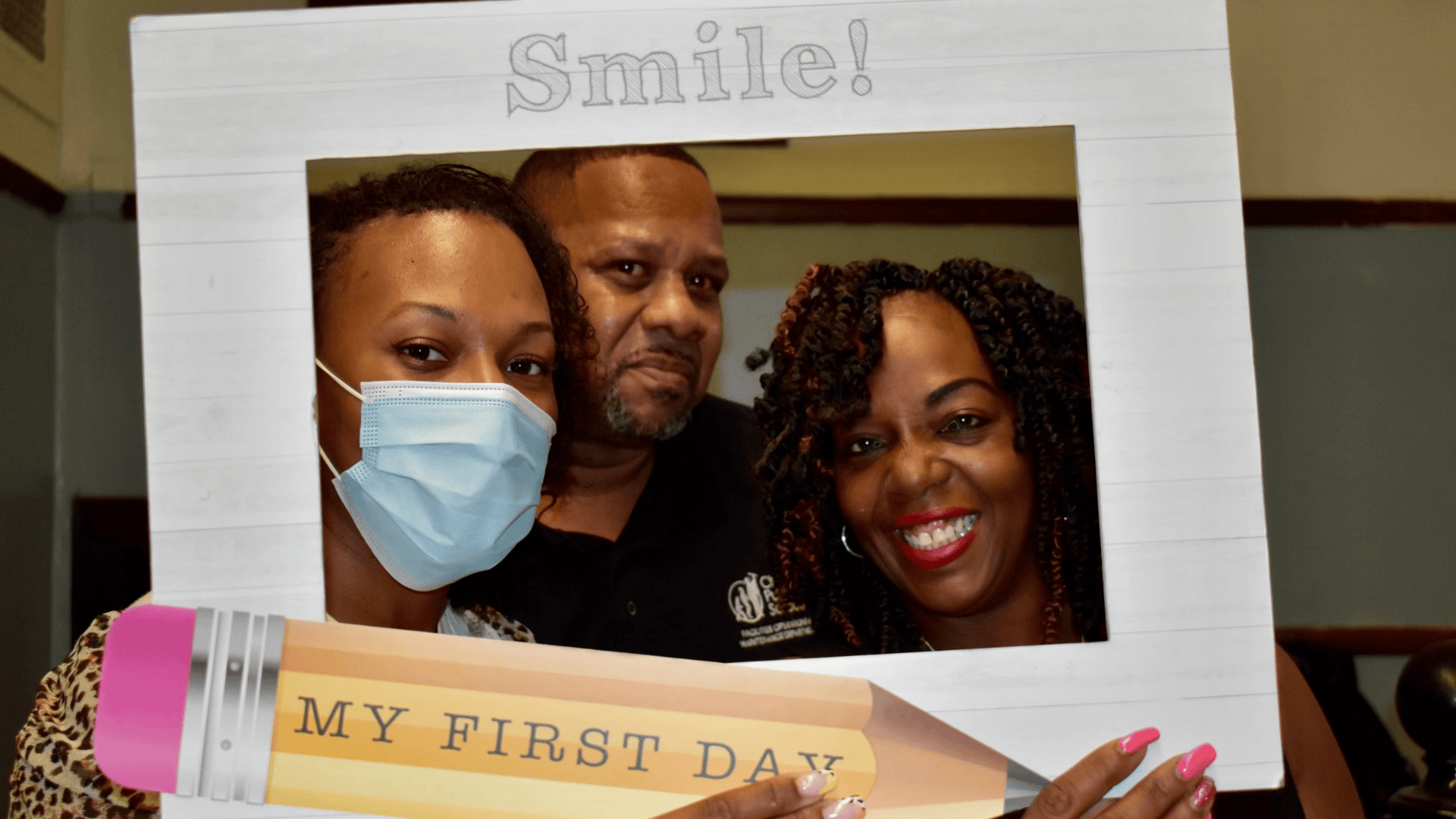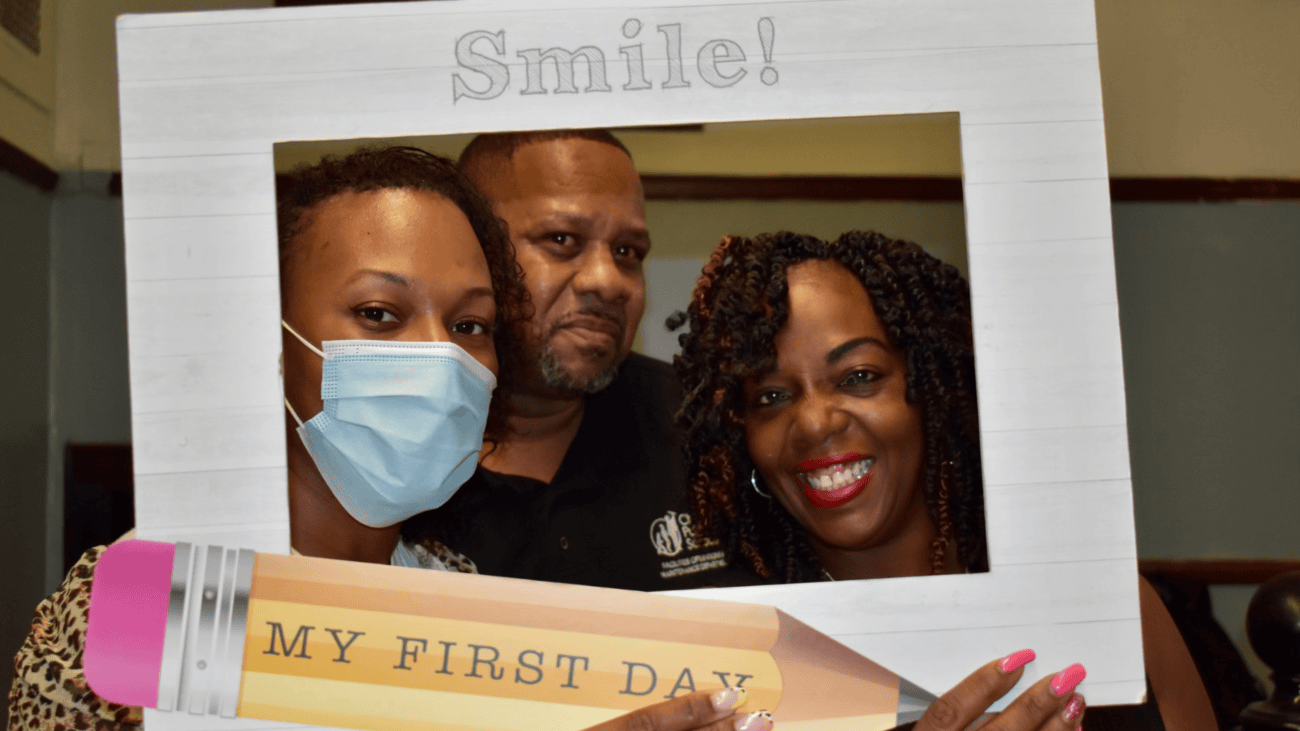 Chavara
Student Supports Manager Chavara posed with the custodian and a special education classroom assistant at Henry Clay Elementary School, where she serves students on their path to success.
"Custodial staff and classroom assistants are always supporting my work and helping make the impossible possible," Chavara said.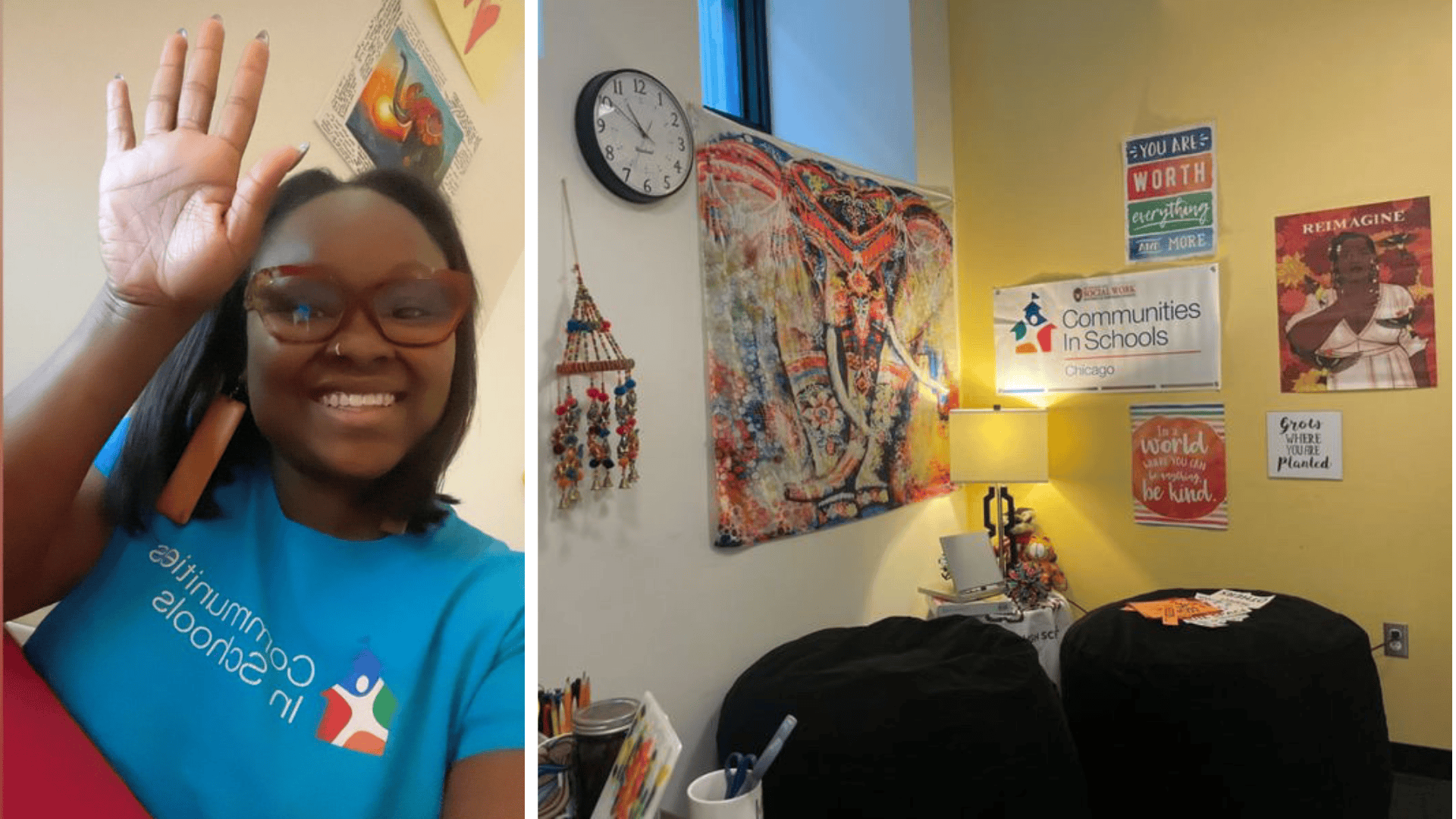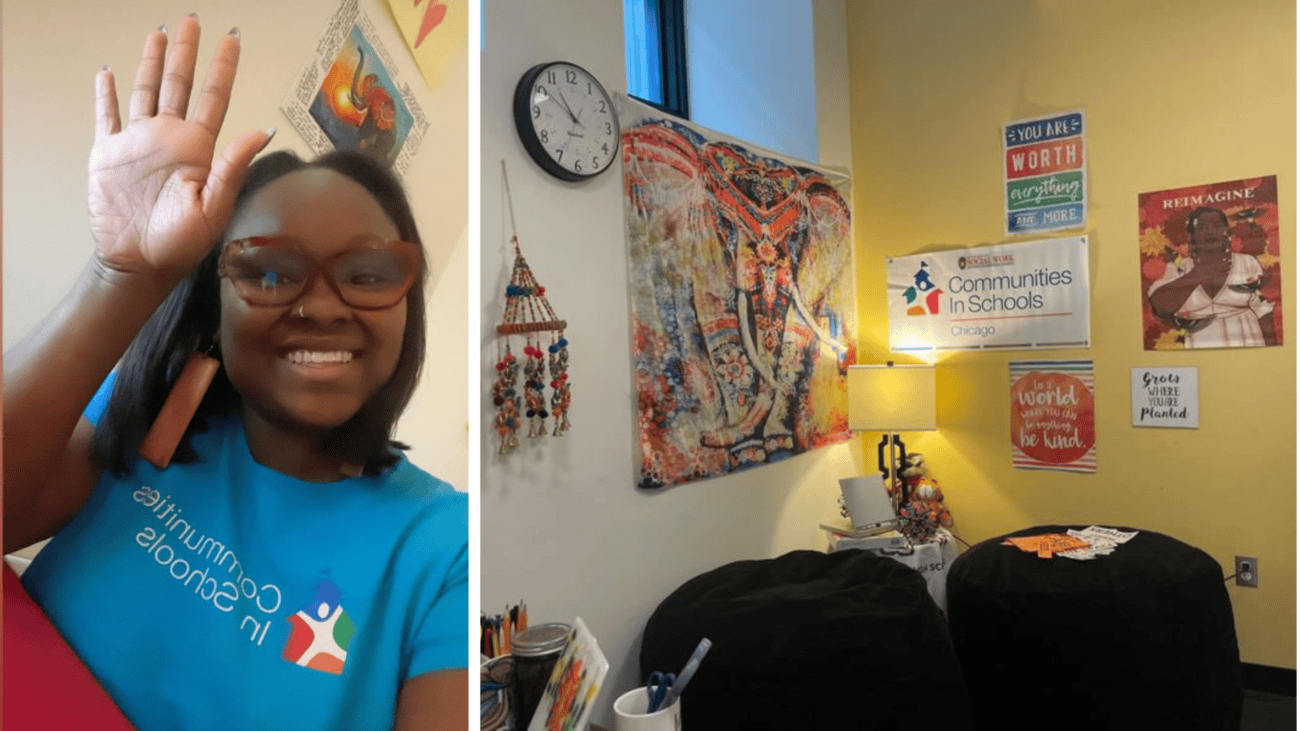 Diamond
Student Supports Manager Diamond spent time creating a space at Noble – DRW High School where students feel at home.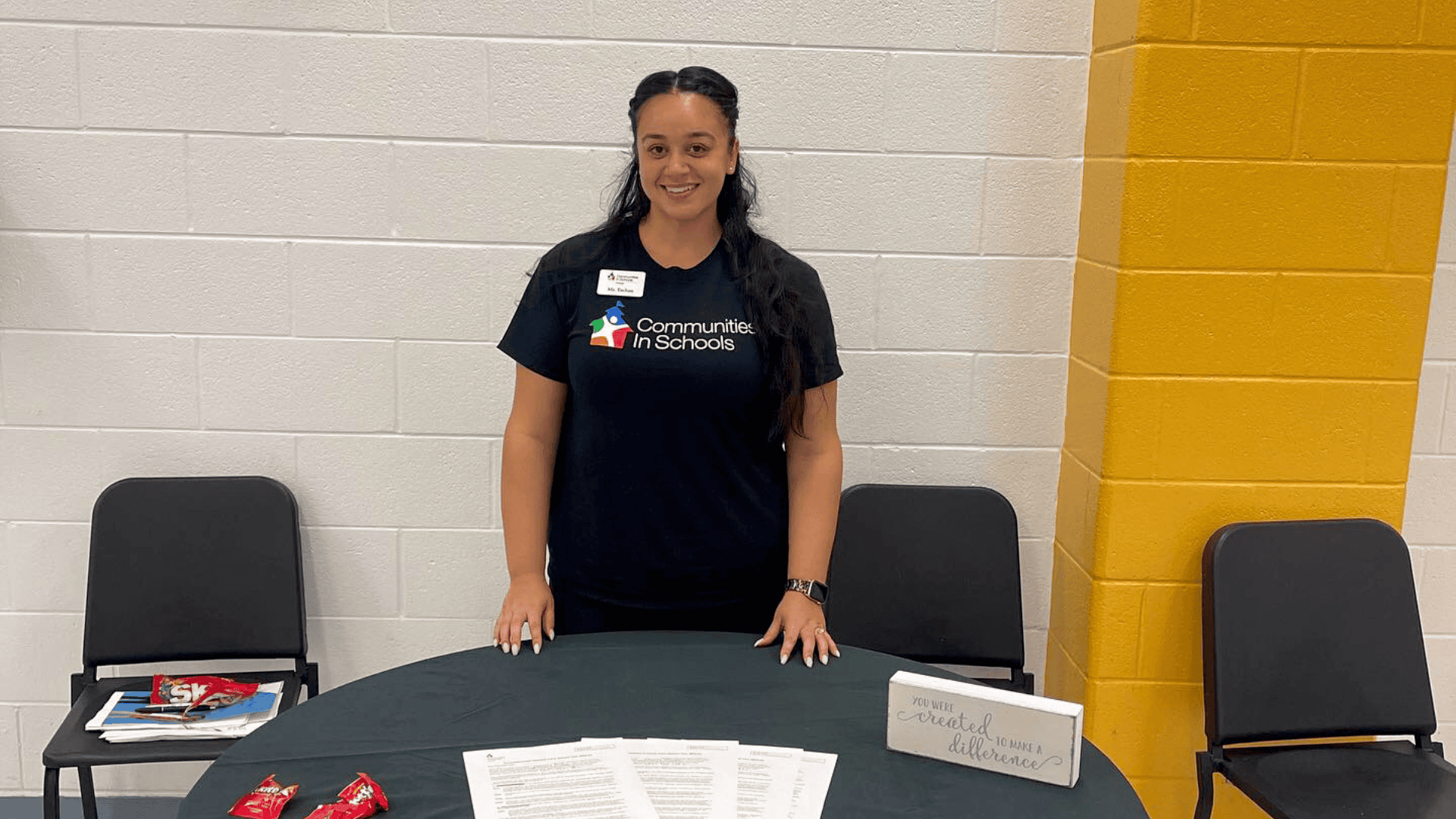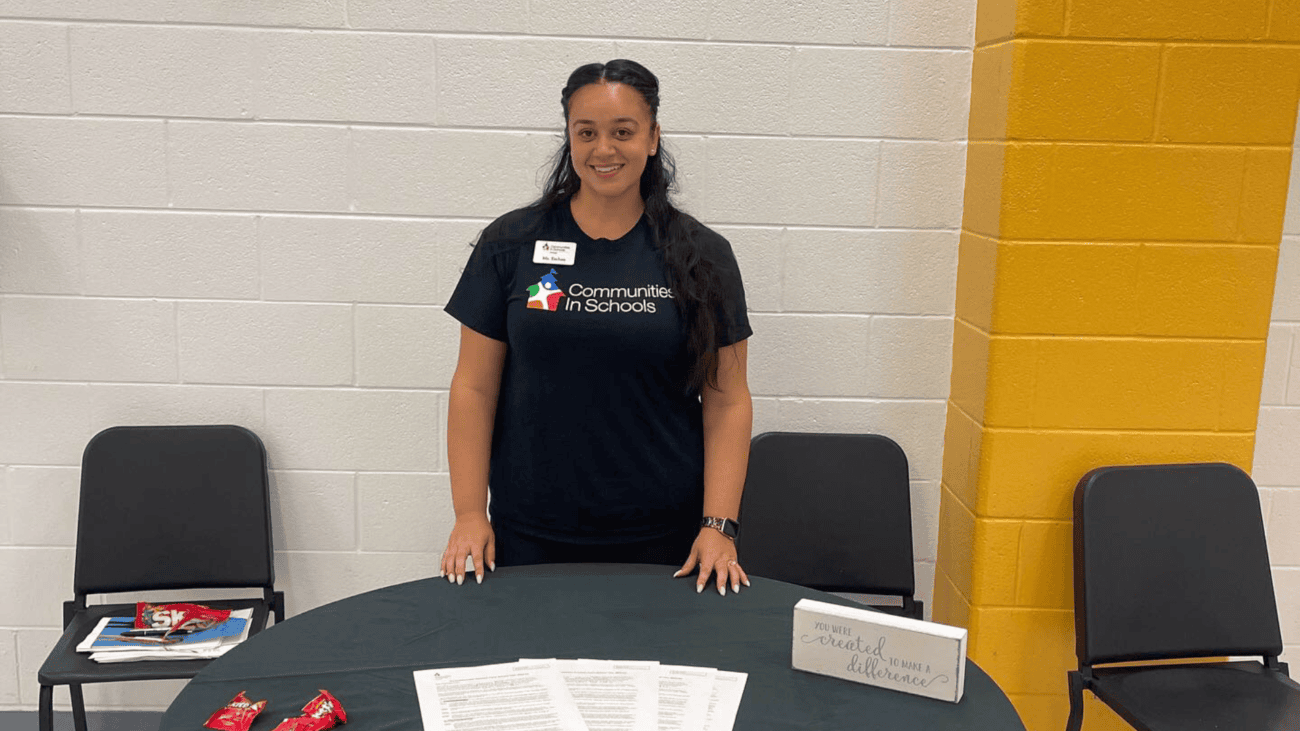 Jenellie
Student Supports Manager Jenellie repped Communities In Schools at Farragut High School's Freshmen Club Fair so that students could learn more about the tailored supports she provides.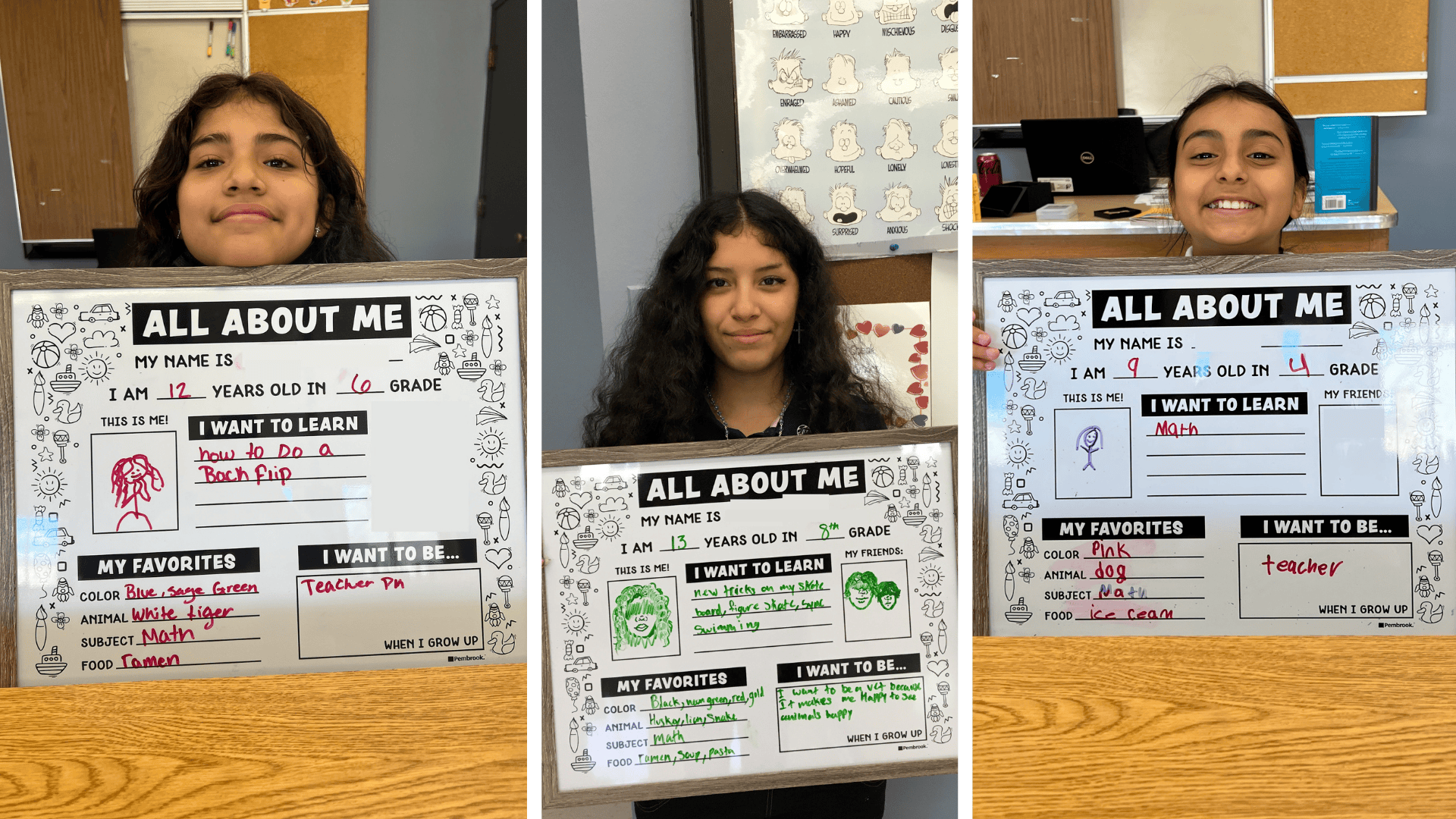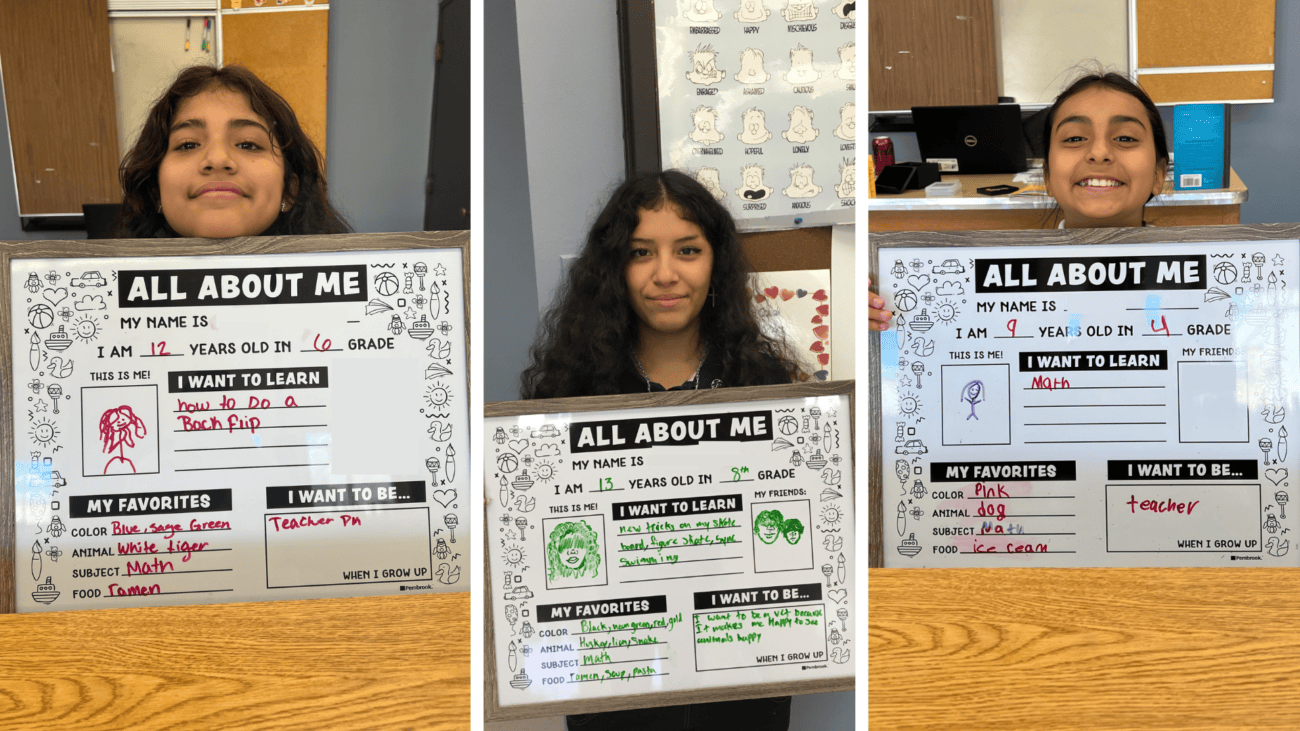 Juanita
Student Supports Manager Juanita started off the school year getting to know her students' sparks, another word for their deepest interests and talents.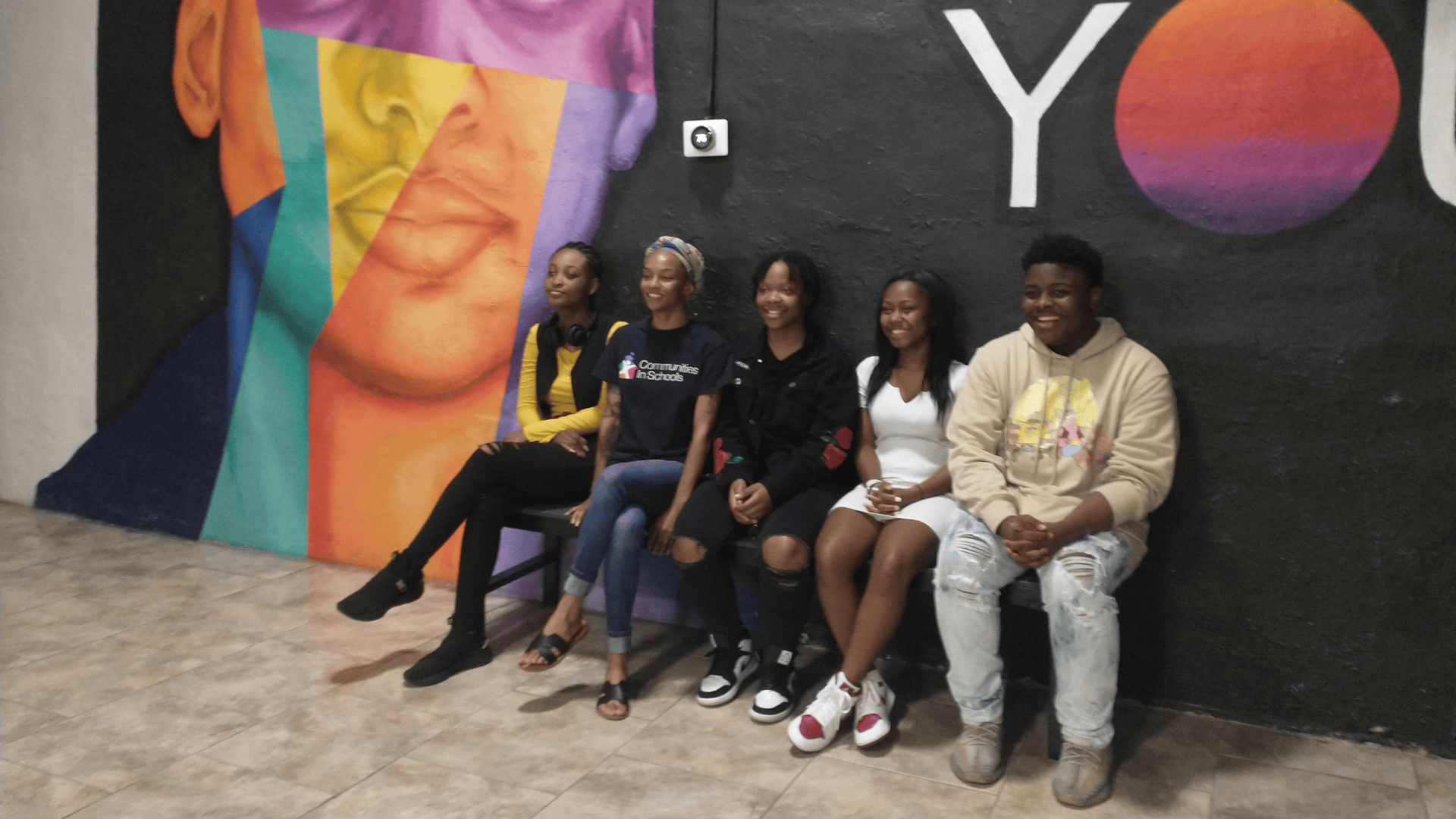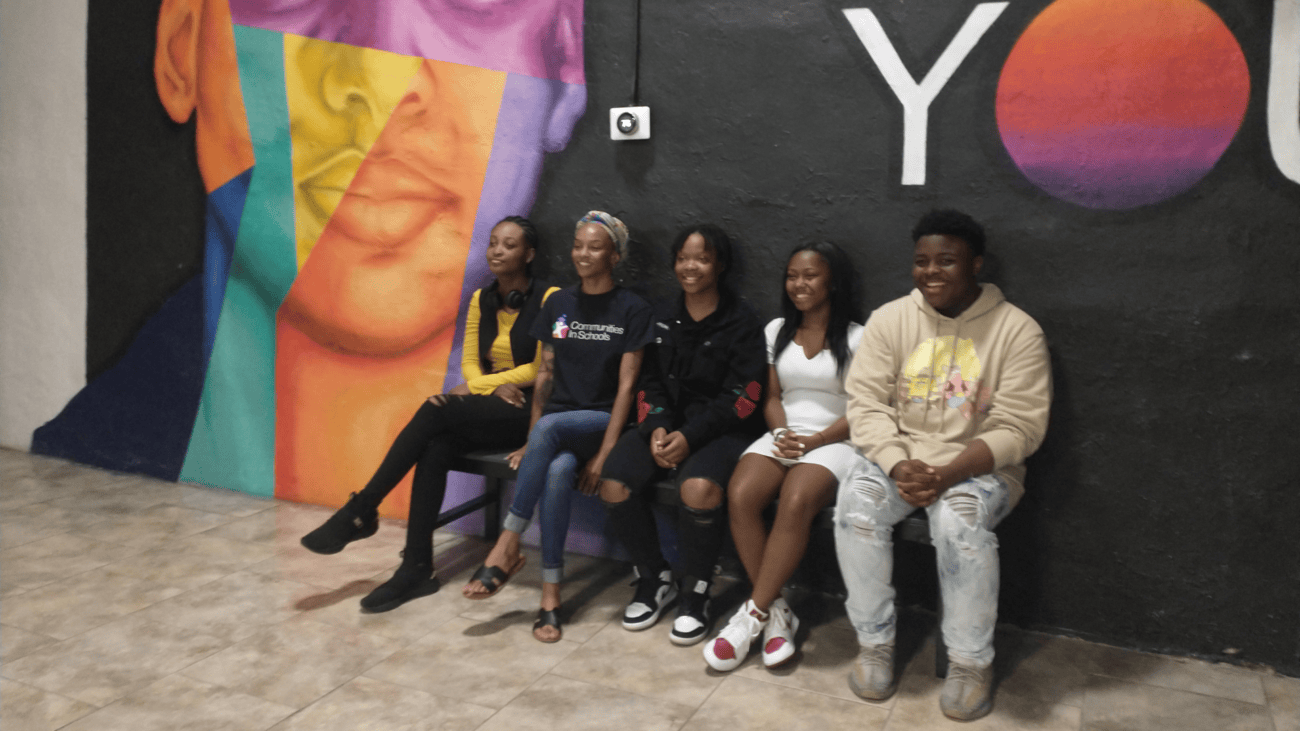 Kenya
Student Supports Manager Kenya spent some time chatting with one of our sponsors about the work she's doing at Art In Motion Charter School, and she invited her students to share their experiences as well!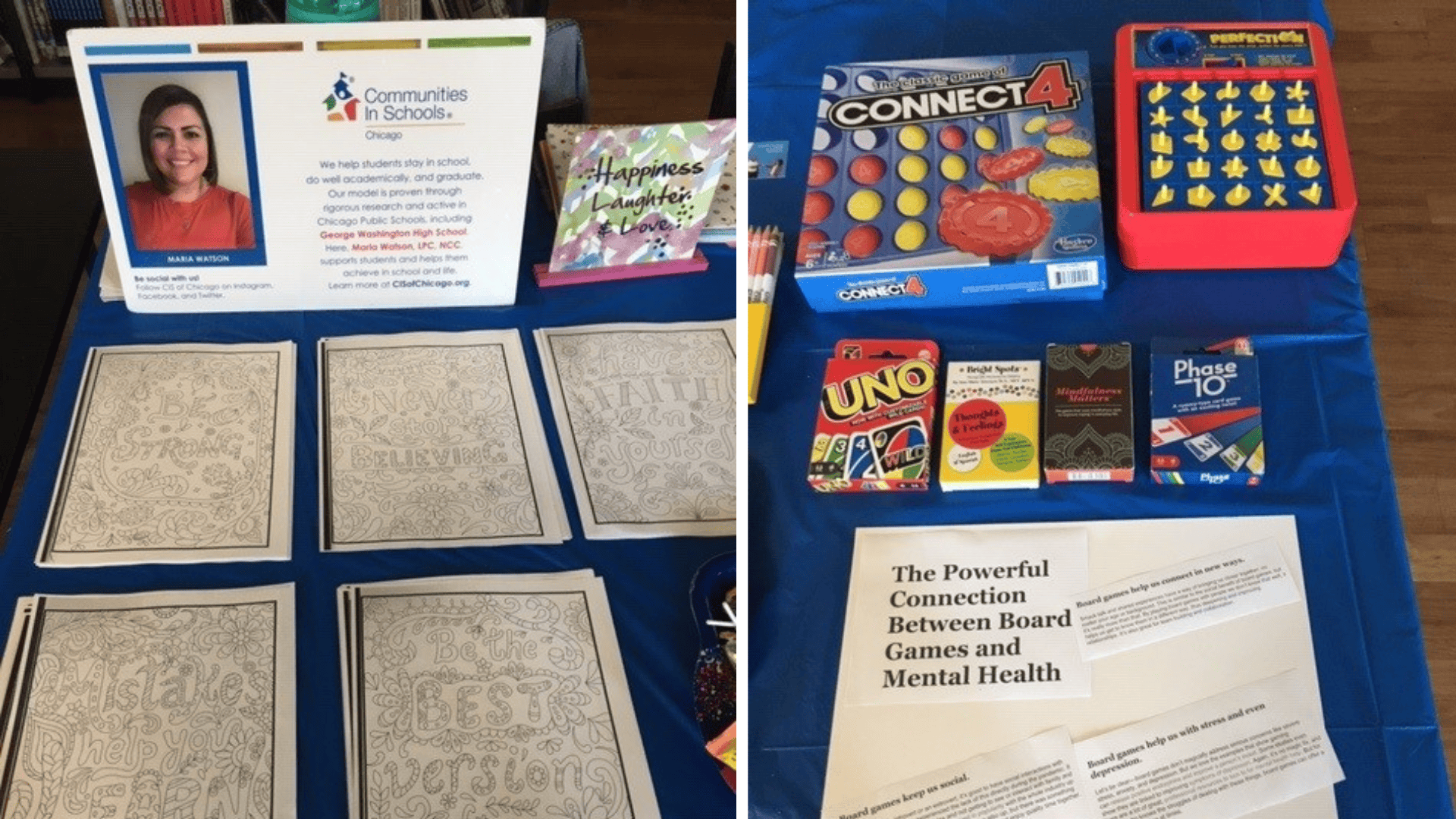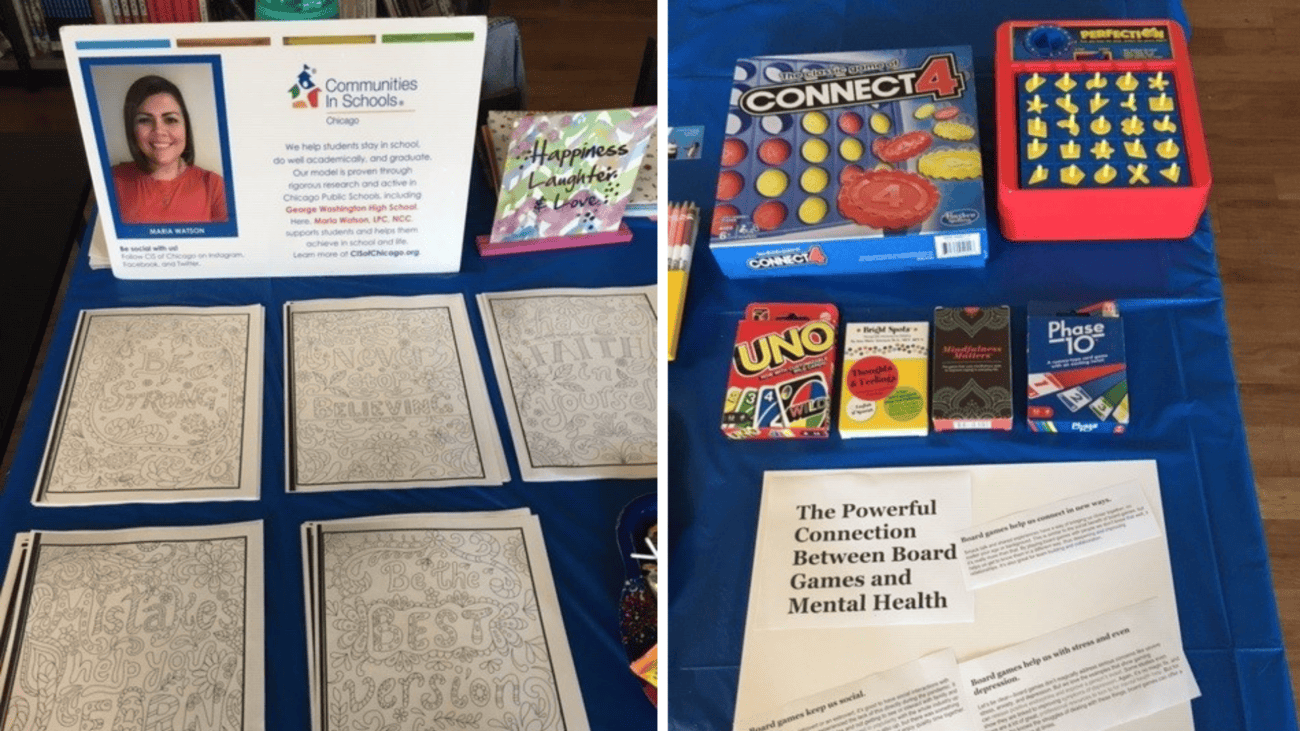 Maria
Student Supports Manager Maria participated in George Washington High School's first annual Wellness Fair, where she offered fun activities and games to demonstrate ways that students could boost their mental health.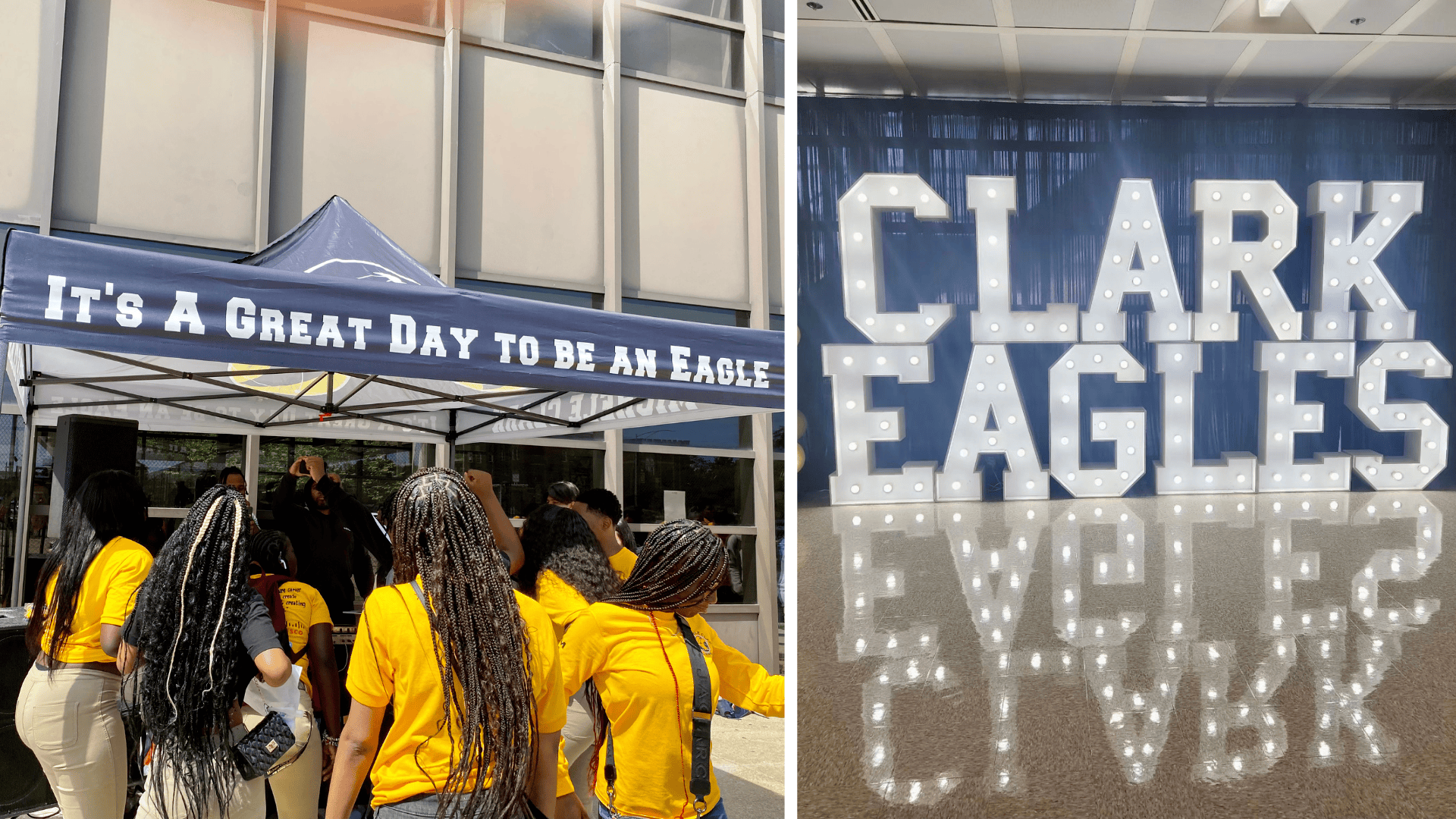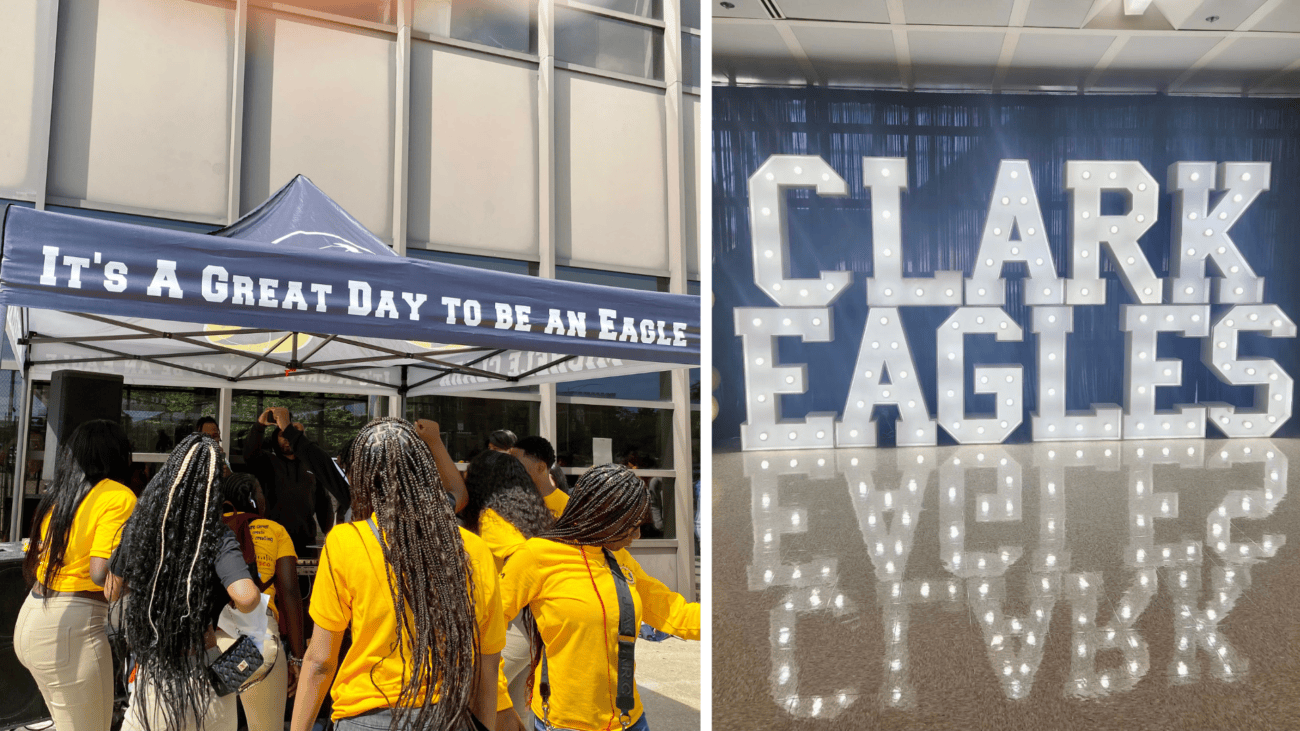 Simone
Senior Student Supports Manager Simone captured these images from the back-to-school celebration at Michele Clark Academic Prep Magnet High School.
A dedicated CIS Student Supports Manager is embedded in 30 schools across Chicagoland, providing tailored support to students who need extra help with their attendance, behavior, grades, or social-emotional learning skills.
As the school year begins, our team wishes all Chicago students a wonderful school year! We are excited for the opportunity to stand alongside them as they achieve in school and life.